Animation classics old and new, from established as well as next-generation Vancouver artists, screen in this lively two-part program at The Cinematheque on March 4th.
The Image Before Us: A History of Film in British Columbia
Where: The Cinematheque (1131 Howe St, Vancouver)
When: Monday, March 4, 2019 – 7:00pm
Tickets: Available at the door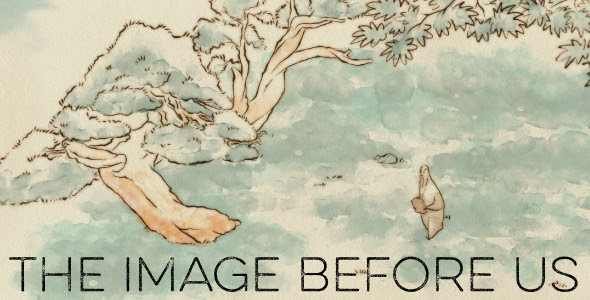 The works in part one engage with the local theme of our series. Bettina Maylone animates fabric and embroidery to recall summers sailing off B.C.'s coast. Haida filmmaker Christopher Auchter magically envisions an old Haida fable. Jill Haras pays tribute to legendary Vancouver lifeguard Joe Fortes. And Jody Kramer shows her appetite for the locavore diet. (They also let former Vancouverites Forbis and Tilby sneak in a tale from their native Alberta.)
A Night of Animation
Distant Islands – Bettina Maylone/1981. 6 min. 
Joe – Jill Haras/2002. 8 min.
Home is Where the Food is – Jody Kramer/2009. 6 min.
The Mountain of SGaana – Christopher Auchter/2017. 10 min.
Wild Life – Amanda Forbis, Wendy Tilby/2011. 13 min.
— intermission —
CMYK – Marv Newland/2011. 7 min.
Lucy – Elisa Chee/2016. 9 min.
Clouds – Diego Maclean/2016. 12 min.
Animal Behaviour – David Fine, Alison Snowden/2018. 14 min.
—
Introduced by Dorothy Woodend, cultural editor, The Tyee
Guest in attendance: Bettina Matzkuhn, Jody Kramer, Elisa Chee, Diego Maclean, David Fine, Alison Snowden
The second part is, simply, a celebration of the great creative imagination and artistry of local talent. Along with a dazzlingly colourful graphic work by Bambi Meets Godzilla eminence Marv Newland, and striking films by Elisa Chee and Diego Maclean, it includes Animal Behaviour, the latest from Alison Snowden and David Fine — which was recently Oscar-nominated (the couple's fourth Oscar nod, including their 1995 win for Bob's Birthday).
Follow The Cinematheque on Facebook and Twitter for more showtimes and information about special events like these.