A scintillating night of sizzling, sexy topics… featuring sea creatures! The next adults-only Vancouver Aquarium After Hours event takes place on Valentine's Day, making for a fun – and very unique – date night out.
Vancouver Aquarium After Hours Valentine's Day
Where: Vancouver Aquarium (845 Avison Way, Vancouver)
When: Thursday, February 14, 2019 from 6:00pm to 11:00pm
Tickets: Available online: $27 for members and $35 for non-members.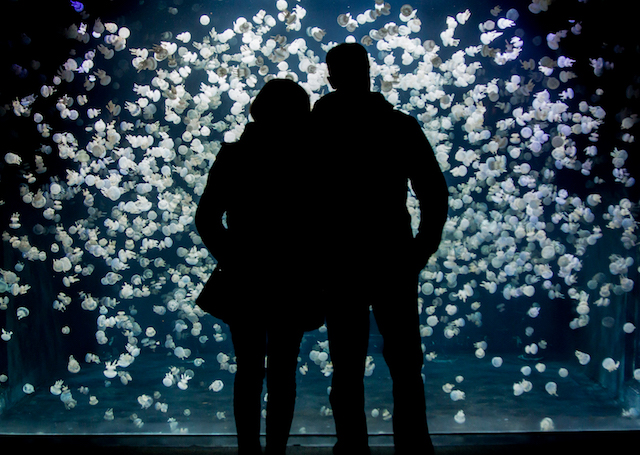 In addition to exploring the Aquarium's galleries at night, with a spirited beverage in hand, you can also enjoy special programs covering a range of hot topics.
Discover which creatures engage in courting and which species mates for 14 hours straight during a sex talk by Vancouver Aquarium veterinary fellow Dr. Megan Strobel. You can also participate in a naughty puppet show that will have you in stitches or watch the Meet a Penguin program that will bring you toe to webbed toe with these loveable birds. Don't miss the thrilling shark sex program exploring the four ways that sharks reproduce.
After Hours access to Vancouver Aquarium, including the Wet Lab, all galleries, the 4-D theatre and Vortex – Douglas Coupland's radical art installation. Follow the Vancouver Aquarium on Facebook and Twitter for more information.