The 2019-2020 Season will captivate and energize Vancouver audiences with productions of DEAR EVAN HANSEN, RENT, WAITRESS, FINDING NEVERLAND and WICKED.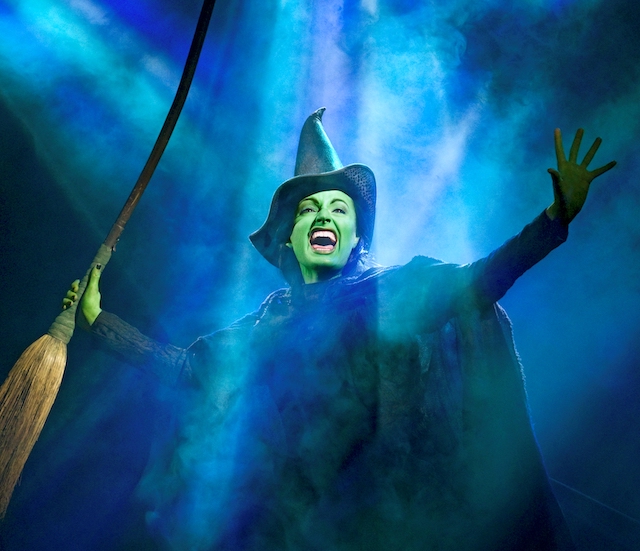 Looking for 2020-2021? Find those listings here including HAMILTON in Vancouver in 2021 »
Broadway Across Canada 2019-2020 in Vancouver
Broadway Across Canada is proud to be Vancouver leading theatrical presenter of Broadway theatre since 1998. For the past 21 years, more than 1,550,000 theatergoers have experienced over 90 Broadway Across Canada productions in the stunning Queen Elizabeth Theatre.
Kicking off the 2019-2020 Broadway Across Canada Season is the return of Jonathan Larson's Tony Award®-winning masterpiece RENT 20THAnniversary Tour. Next in line, WAITRESS, an empowering and uplifting musical featuring original music and lyrics by 6-time Grammy nominee Sara Bareilles. Followed by DEAR EVAN HANSEN, winner of six 2017 TONY® Awards including Best Musical and the 2018 GRAMMY® Award for Best Musical Theatre Album. Next in line is FINDING NEVERLAND the enchanting Broadway musical set to soar into Vancouver. Finishing off the season with our season option, WICKED the untold true story of the Witches of Oz.
Coming in the 2020/2021 season, HAMILTON. Subscribers from the 2019/2020 season will have first access to HAMILTON when they renew their full subscription for the 2020/2021 season.
Four show Season packages start at $193 and are available today for existing 2018-2019 subscribers and on sale to the general public on January 28th online or by calling the subscriber hotline at 1-866-542-7469.
RENT 20th Anniversary Tour – September 17 – 22, 2019
In 1996, an original rock musical by a little-known composer opened on Broadway… and forever changed the landscape of American theatre. Two decades later, Jonathan Larson's RENT continues to speak loudly and defiantly to audiences across generations and all over the world. And now, this Pulitzer Prize and Tony Award®-winning masterpiece returns to the stage in a vibrant 20th anniversary touring production. A re-imagining of Puccini's La Bohème, RENT follows an unforgettable year in the lives of seven artists struggling to follow their dreams without selling out. With its inspiring message of joy and hope in the face of fear, this timeless celebration of friendship and creativity reminds us to measure our lives with the only thing that truly matters—love.
WAITRESS – November 12 – 17, 2019
Brought to life by a groundbreaking all-female creative team, this irresistible new hit features original music and lyrics by 6-time Grammy nominee Sara Bareilles ("Brave," "Love Song"), a book by acclaimed screenwriter Jessie Nelson (I Am Sam) and original direction by Tony Award winner Diane Paulus (Hair, Pippin, Finding Neverland). "It's an empowering musical of the highest order!" raves the Chicago Tribune. Inspired by Adrienne Shelly's beloved film, WAITRESS tells the story of Jenna – a waitress and expert pie maker, Jenna dreams of a way out of her small town and loveless marriage. A baking contest in a nearby county and the town's new doctor may offer her a chance at a fresh start, while her fellow waitresses offer their own recipes for happiness. But Jenna must summon the strength and courage to rebuild her own life. "WAITRESS is a little slice of heaven!" saysEntertainment Weekly and "a monumental contribution to Broadway!" according to Marie Claire. Don't miss this uplifting musical celebrating friendship, motherhood, and the magic of a well-made pie.
DEAR EVAN HANSEN – February 25 – March 1, 2020
WINNER OF SIX 2017 TONY® AWARDS INCLUDING BEST MUSICAL
AND THE 2018 GRAMMY® AWARD FOR BEST MUSICAL THEATER ALBUM.
A letter that was never meant to be seen, a lie that was never meant to be told, a life he never dreamed he could have. Evan Hansen is about to get the one thing he's always wanted: a chance to finally fit in. DEAR EVAN HANSEN is the deeply personal and profoundly contemporary musical about life and the way we live it. DEAR EVAN HANSEN has struck a remarkable chord with audiences and critics everywhere, including The Washington Post who says DEAR EVAN HANSEN is "one of the most remarkable shows in musical theatre history." The New York Times calls it "a gut-punching, breathtaking knockout of a musical." And NBC Nightly News declares the musical "an anthem resonating on Broadway and beyond."
FINDING NEVERLAND – April 7 – 12, 2020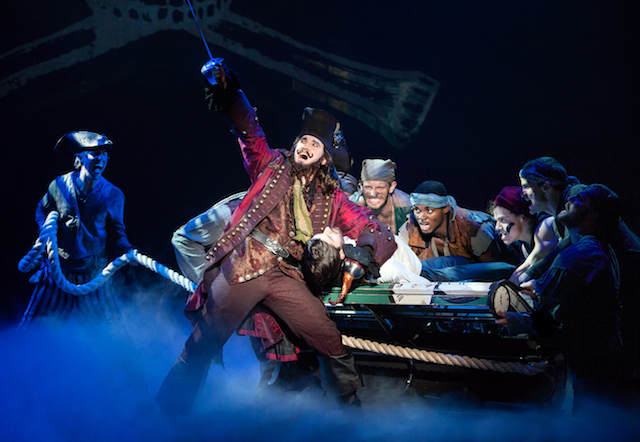 The winner of Broadway.com's Audience Choice Award for Best Musical, this breathtaking smash "captures the kid-at-heart," says TIME Magazine. Vogue cheers, "It's a must-see you'll remember for years to come!" Directed by visionary Tony®-winner Diane Paulus and based on the critically-acclaimed Academy Award® winning film, FINDING NEVERLAND tells the incredible story behind one of the world's most beloved characters: Peter Pan. Playwright J.M. Barrie struggles to find inspiration until he meets four young brothers and their beautiful widowed mother. Spellbound by the boys' enchanting make-believe adventures, he sets out to write a play that will astound London theatergoers. With a little bit of pixie dust and a lot of faith, Barrie takes this monumental leap, leaving his old world behind for Neverland, where nothing is impossible and the wonder of childhood lasts forever. The magic of Barrie's classic tale springs spectacularly to life in this heartwarming theatrical event. FINDING NEVERLAND is "far and away the best musical of the year!" (NPR).
WICKED – Season Option – July 9 – 26, 2020
WICKED, the Broadway sensation, looks at what happened in the Land of Oz…but from a different angle. Long before Dorothy arrives, there is another young woman, born with emerald-green skin—smart, fiery, misunderstood, and possessing an extraordinary talent. When she meets a bubbly blonde who is exceptionally popular, their initial rivalry turns into the unlikeliest of friendships…until the world decides to call one "good," and the other one "wicked." From the first electrifying note to the final breathtaking moment, WICKED—the untold true story of the Witches of Oz—transfixes audiences with its wildly inventive story that USA Today cheers is "a complete triumph! An original musical that will make you laugh, cry, and think."
American Express® Cardmembers have access to some of the best seats in the house for Broadway Across Canada performances. Advance tickets* will be made available through Front Of The Line® by American Express. Presale and single ticket on-sales for all shows to be announced at a later time.
For the latest news, announcements and "backstage" access on all upcoming shows follow Broadway Across Canada on Twitter and Facebook #BACTouring #BACSub #BACAddict.