The official 60-day countdown is on for the 53rd annual Show of Hearts Telethon for Variety BC, the charity's biggest fundraising event of the year!
Variety BC's Show of Hearts Telethon
When: Sunday, February 10, 2019 9:30am to 5:30pm
Where: Tune into Global BC live from the Molson Canadian Theatre at Hard Rock Casino Vancouver on television and live streaming online.
RSVP on Facebook to get updates!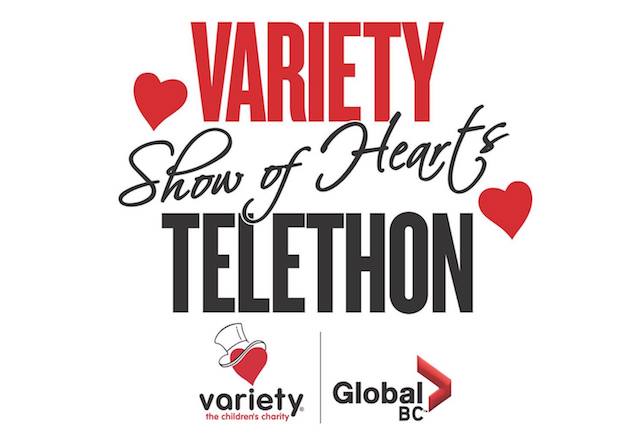 Throughout the eight-hour telecast, viewers will see their donor dollars in action as 7-year-old Baillie takes them to one of her physiotherapy sessions paid for by Variety. Her physio sessions along with her custom orthotics will help Baillie stay as active as possible as she battles Charcot-Marie-Tooth disease, a form of Muscular Dystrophy.
They will also see how 4-year-old Patrick who struggles with Speech Apraxia and Goldenhar Syndrome is progressing with his weekly speech and language sessions. Additionally, they'll witness Abby getting her first walker which will help strengthen her muscles and give her a sense of independence that the 2-year-old has never experienced.
From mental wellness or mobility program grants, to specialized therapies, education programs, and lifesaving medical equipment and supplies, Variety helps BC kids. There are the iconic Sunshine Coach vans, and vital the Surrey Memorial NICU, just to name a few ways Variety is there for BC families, time and time again.
Ways to Give
Donate online, by calling 310-KIDS toll-free in BC, or by texting KIDS to 45678 to make an automatic $20 contribution.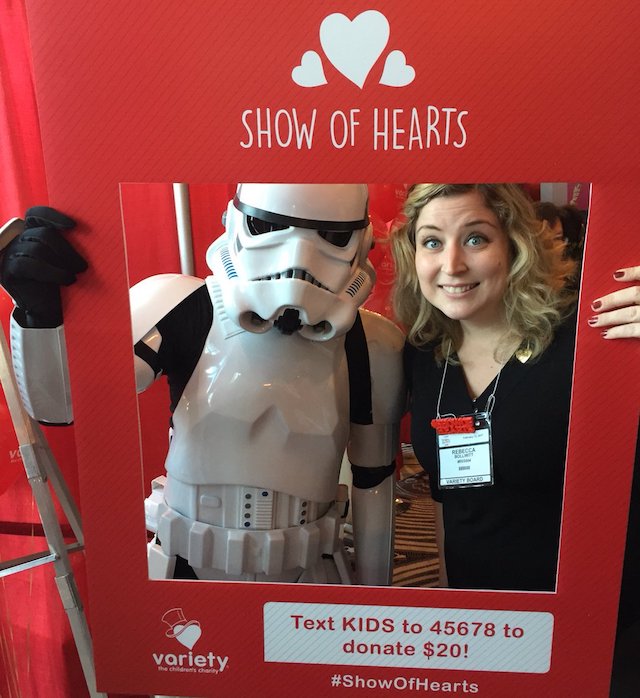 Viewers can also register now to have their own fundraising page. The online platform enables individuals and groups to connect with friends, families and co-workers in support of Variety. Sign up to create your own fundraising team or individual page here »
Miss604 is proud to return as the sponsor the Social Lounge at the Show of Hearts Telethon, where my team of amazing friends and colleagues — who all social media superstars — will be sharing updates throughout the day, from the VIP lounge, behind the scenes, with honoured donors, volunteers, performers and more. Follow along on social media using the tag #ShowOfHearts.
Rebecca Bollwitt is a member of Variety BC's Board of Directors and Miss604 is the proud sponsor of the Show of Hearts Telethon's Social Lounge