Sponsored by Helene Clarkson
I've spent over 2 months on the road this year, on writing assignments, working remotely, and visiting family, so when someone introduces me to clothing that not only travels well but looks good, I'm in! Canadian Helene Clarkson's designs are versatile, reversible and stylish clothing for the female urban traveler, beautifully crafted in Canada, designed for the carry-on, and made for life. So, naturally when I heard that she had a pop-up shop in Vancouver, I had to check it out.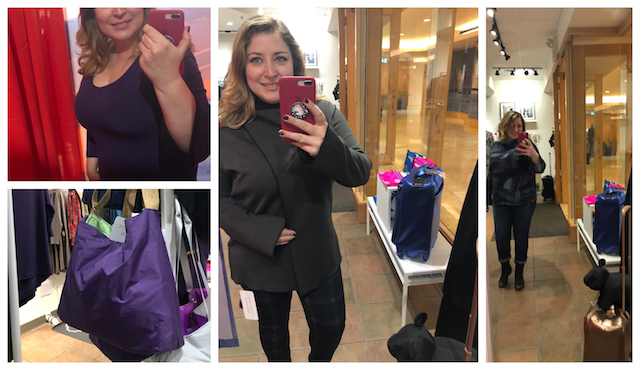 Helene Clarkson's Fashion Pop-Up in Vancouver
Choose from a selection of travel items (like gym bags, purses, wallets, accessories, and more) along with tops, skirts, dresses, pants, and jackets – many of which can be worn four different ways! Items can go from day to night, work to play. The best part is that the garments are wrinkle resistant – there's no need to pack a steamer or use that hotel iron tucked away in the closet.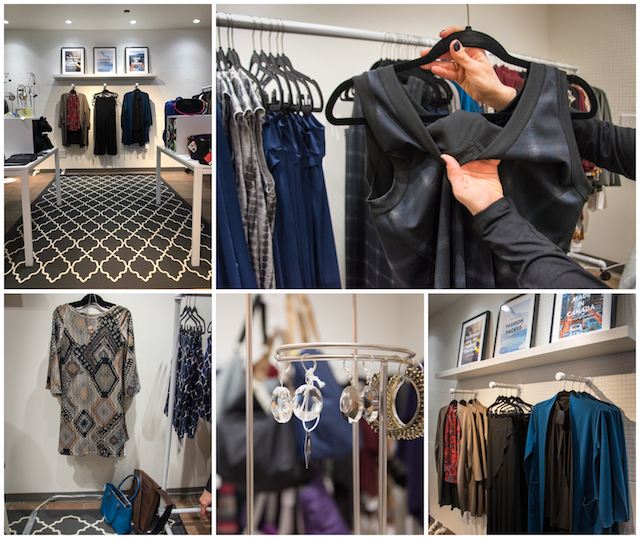 I picked up the Zia 4-Way Reversible Dress and it's been rolled up and carted around in my carry on all up and down the West Coast this fall. Every time I pulled it out of my bag and put it on, the wrinkles disappeared and it hugged my curves like the first time I tried it on in the pop-up change room. One dress also gives four different looks, dressed up or dressed down.
Visit the Helene Clarkson Pop-up Shop for yourself inside Vancouver's Royal Centre, Unit 170, until February 28, 2019. It's open Monday to Friday 9:30am to 5:30pm and Saturday 10:00am to 4:00pm.
Check out more styles on her website and via Facebook, Twitter, and Instagram. Happy shopping, and happy travels!