If you've been following me on Instagram over the last month, you may have tuned in for my weekly sponsored #TireTipTuesday segment. I've partnered with Kal Tire to spread the word about safe winter driving, and that all starts with safe tire choices.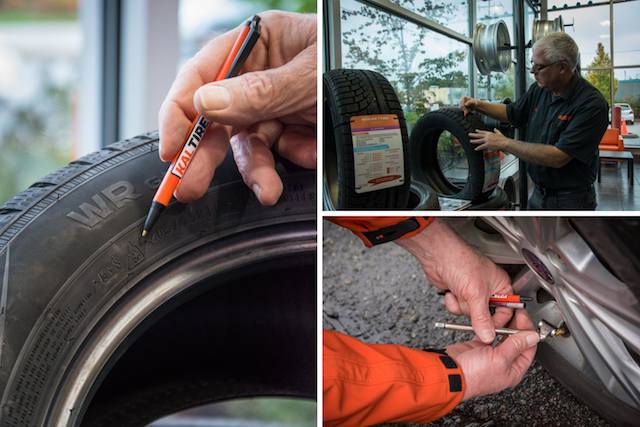 A Kal Tire winter driving survey confirms many Canadians aren't making safe tire choices for winter driving: Two-thirds of motorists don't know how to tell if a tire is winter-rated, and most have misperceptions about when it's safe to use all-season tires.
Survey shows nearly one-third of Canadians think all-seasons are safe for severe winter conditions; few drivers know what the winter tire symbol means
According to the survey, which polled 1,664 motorists from BC to Ontario, 89 per cent of Canadian motorists state they encounter severe winter driving conditions at least occasionally, including 35 per cent who face the conditions regularly. Yet one-third of motorists plan on using all-season tires this winter; 41 per cent of those drivers feel all-season tires are "fine."
Results showed that 66 per cent of Canadian motorists don't know the difference between all-season and all-weather tires.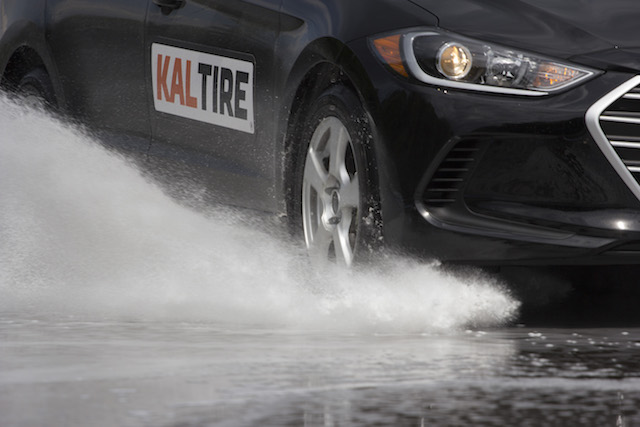 All-season tires are designed for warm, dry and mild wet conditions in temperatures above +7C. Winter tires are needed for traction in cold temperatures, once it starts to dip below +7C, as well as snow, ice and slush. All-weather tires are winter designated, bearing the mountain snowflake symbol, but can also be driven year-round without wearing prematurely in the summer — eliminating the need for tire changeovers or storage.
Weather data across Canada shows the average temperature in all major cities drops below +7C in November. In Vancouver, the average temperature is below +7C by November, and doesn't reach above +7C again until March.
"Once it starts dipping below the +7C mark, the rubber of an all-season tire hardens, loses traction, and the tread blocks can get really clogged with snow and slush so it's not a safe choice even in mild winter conditions," says Bill Gardiner, an automotive expert, interprovincial licensed mechanic and Kal Tire spokesperson. "In the Lower Mainland we have a lot of people who head to Whistler and the Interior to ski. If people here need a year-round tire, the all- weather might be the right choice for them."
Kal Tire Winter Tire Giveaway
Kal Tire wants to ensure that you are driving on the safest possible tires so they're giving away a full winter tire set (value $1,200) to a lucky Miss604 reader/follower! Here's how you can enter to win:
Leave a comment below naming a Tire Tip. Hint: There are 4 that can also be found in my Instagram story highlight (1 entry)
Click below to get another entry by posting on Twitter:
[clickToTweet tweet="RT to enter to win a set of winter tires from @KalTire http://ow.ly/mBxg30mM89F" quote=" Click to enter via Twitter" theme="style6″]
I will draw one winner at random from all entries at 12:00pm on Wednesday, December 5, 2018. This prize entitles the winner to receive a set of four (4) winter tires up to $1,200 from ANY Kal Tire location. Offer is to be used by May 1, 2019.
For more information, follow Kal Tire on Twitter, Instagram, and Facebook.
Related: How to Check Tire Pressure »
Update The winner is Taleena Clark!