Education & Career Fairs ("ECF") invites you to their 22nd annual series of events across BC that can kick start your career this fall. The first in Surrey has come and gone, don't miss the next in Abbotsford!
Whether you are looking to learn more about an industry, explore your options in career-specific education, or if you're ready to look for employment, the Education & Career Fairs will be ready to help you take that next step in your career.
Education & Career Fairs Abbotsford
When: Monday, December 3, 2018 9:00am to 2:00pm
Where: Envision Financial Athletic Centre, UFV (1395 McKenzie Rd, Abbotsford)
RSVP for free here »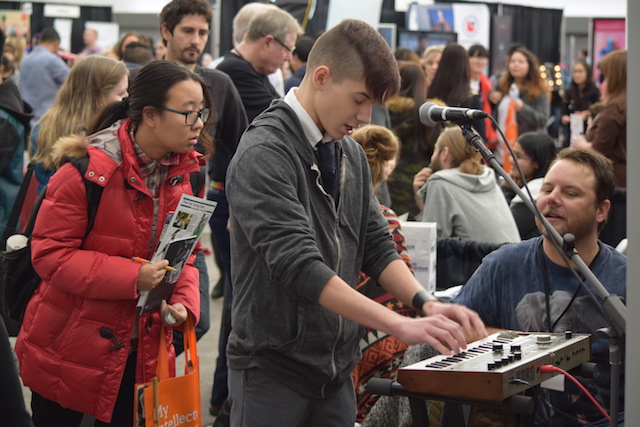 ECF Features
Learning Lounge – get tips on networking, resume writing, college applications, career advice and more from industry experts! Stay tuned for topics & speakers to be released.
Digital Arts Interactive Gallery – experience what it takes to be an interior designer, computer graphics artist and other creative roles. Sponsored by the Centre for Arts & Technology.
Post-secondary Schools – Universities, colleges and private career training schools from all over Canada and abroad are available to advise on the application process, tuition & fees, student life and more!
Industry Associations – Representatives from the hottest industries in B.C. can give you realistic insight of when and where the job opportunities are available. They can assist with connecting you to the right education providers, available scholarships and volunteer opportunities.
Employers – Visit the fair to speak directly to hiring managers. Some employers are actively hiring and taking applications, so arrive with a resume.
This is your chance to connect with over 50+ post-secondary schools, employers and industry associations.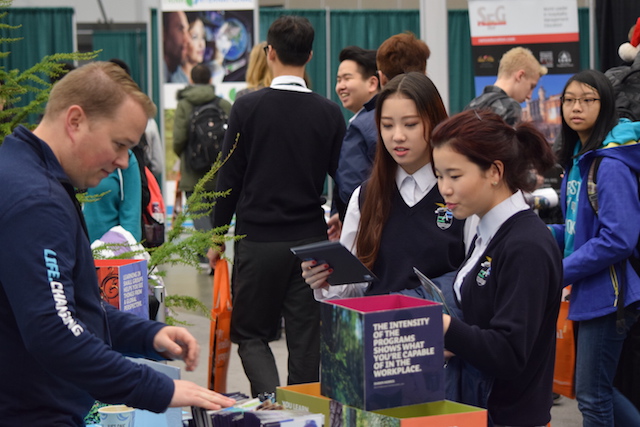 About Education & Career Fairs
There will also be Education & Career Fairs in Kelowna (November 30th), Nanaimo (December 5), and Vancouver (December 7).
Follow Education & Career Fairs on Facebook and Twitter for more information.
Miss604 is a proud Media Partner of the Education & Career Fairs