Variety Week is here! We're kicking off a season of fundraising, stories, and helping families of BC kids with special needs leading up to the world famous Variety Show of Hearts Telethon in February.

All this week on Global BC, you can meet families from across the province who have been helped by Variety. On Friday, October 26th, we're inviting everyone to Robson Square for the grand finale!
The 6:00pm Global News Hour will be broadcasting live and starting at 12:00pm, we'll have a 60-foot Ferris Wheel on site with other activations, radio broadcasts, and plenty of opportunities to learn more about Variety – The Children's Charity of BC.
Ride a 60-Foot Ferris Wheel in Downtown Vancouver
Where: Robson Square (800 block of Robson St, Vancouver)
Admission: Rides will be by donation to Variety BC
When: Friday, October 26, 2018 12:00pm to 7:00pm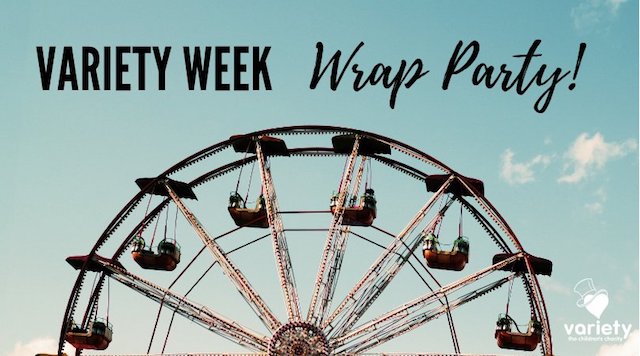 Variety Week Ferris Wheel Contest
Miss604 is very proud to be the social media sponsor of Variety Week! We'd love everyone to get interactive with Variety so at the Robson Square wrap party on Friday, October 26th (between 12:00pm and 7:00pm, take a selfie on the Ferris Wheel or on site, and post it online. Tag @VarietyBC #VarietyWeek and you could win passes to the Vancouver Art Gallery which is right next door.
How to Support
Call: 310-KIDS
Text: KIDS to 45678 ($20 donation)
Donate to my campaign: I have an online campaign here »
Donate monthly: Sign up for monthly giving ($20/month) or donate $169 and get a pair of Variety mittens!

For more information about Variety BC follow along on Facebook, Twitter, and Instagram.
Variety – the Children's Charity steps in where health care ends providing direct help to children with special needs in BC. For over 50 years, Variety has ensured children have the support to reach their potential. Since 2010, Variety has distributed more than $30 million in funding to families and organizations in communities all across the province.
Miss604's Rebecca Bollwitt is a proud member of the Board of Directors of Variety – The Children's Charity of BC.