Stewart Farm in South Surrey will host its annual not-so-scary All Hallows' Eve celebration–Haunted Farm. Bring the whole family for this free, child-friendly event offering tasty treats and themed activities that dial down the fear factor.
Halloween at Historic Stewart Farm
When: Saturday, October 27, 2018 from noon to 3:00pm
Where: Historic Stewart Farm, 13723 Crescent Rd, Surrey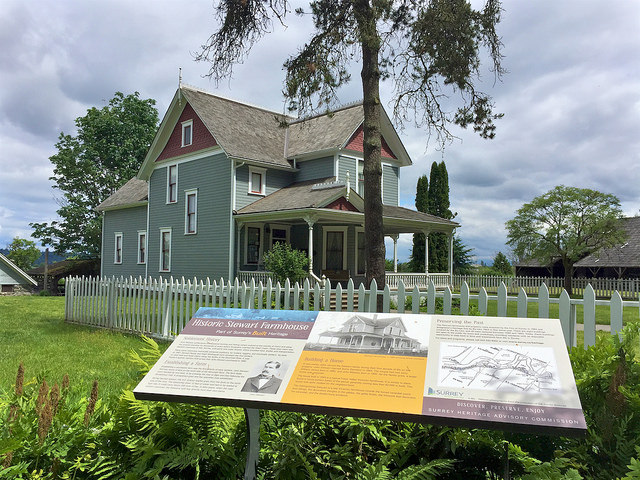 This free event will feature more gentle Halloween fun than ever before, including:
Halloween themed-games like Monster Charades, Flies in the Web and Shoe Toss Fortune. Fortune readings with 'fate cakes' and a palm reader, scavenger hunt to find things like rats, bats and eyeballs and an even spookier scavenger hunt in the barn.
About Stewart Farm: A picturesque site telling the story of a Surrey family circa 1900, the family friendly site is open to visitors to experience Surrey long ago. Expect costumed staff, fresh baking and inviting grounds for every day drop-ins, special events and programs. The grounds are open every day, even if the farmhouse is not, with scenic water views and lots of space for children to run.
Follow Stewart Farm on Instagram and Twitter for more information.