Your face gives away a lot about how you're feeling and when you decide to scoop a brush into some orange and black paint, swiping broad strokes across your cheeks, temple and nose, your face says: I AM A BC LIONS FAN!
Get Game Ready for the Grey Cup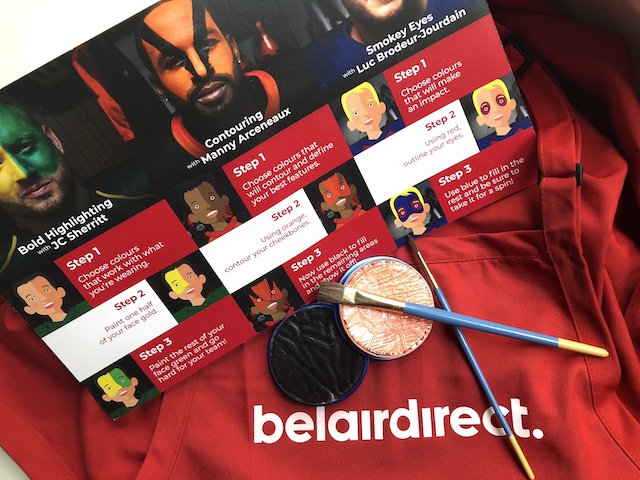 This season, belairdirect is taking Grey Cup fever to the next level by offering fans the chance to win an experience of a lifetime, with the launch of its Game Ready contest across the country. CFL fans are encouraged to get wild and creative with their face painting skills by submitting their best game-day look to the Game Ready Contest.
The winner of the belairdirect Game Ready contest will win an all-inclusive Grey Cup experience valued at up to $5,000*, which includes two tickets to the 106th Grey Cup Championship in Edmonton, a three-night stay at a hotel, transportation to and from Edmonton, gifts cards and a swag bag full of surprises.
Makeup Simplified
To help inspire creative game-day face-paint looks, belairdirect partnered with several CFL players as Beauty Gurus to guide fans in Makeup Simplified tutorial parodies, as a way to bring simplicity to the fan regiment. The simplest way to get to the Grey Cup is for fans to paint their face with makeup. Check out the Contest Simplified video including key makeup tips from some fan favourite players.
I've seen some pretty creative BC Lions fan makeup, and it's even amplified with orange and black outfits, props, drums, and wigs. Show how much you love the 'Lions this season, by submitting your Game Ready look for the contest between October 1 and November 4, 2018.
You'll most likely do a better job than I did: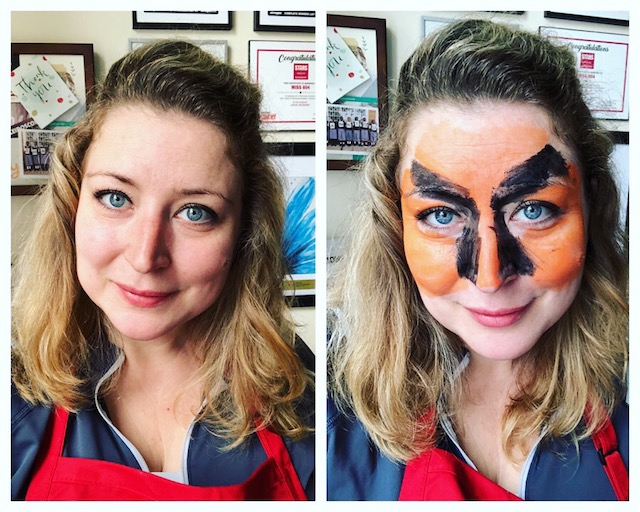 While I don't think I have a future in beauty blogging tutorials, your future could include a trip to the Grey Cup, good luck!
No purchase is necessary. To be eligible to win, entrants must be a legal resident of Canada and have reached the age of majority in their province of residency at their time of entry in the contest. Full contest rules and regulations are outlined here.
*Total value of the prize package will vary depending on the travel cost between the winner's place of residence and Edmonton. The odds of winning depend on the number of eligible entries received during the contest duration. Entrants must also answer a mathematical skill-testing question to be eligible to win. The contest runs from October 1 to November 4, 2018.