CANstruction, everyone's favourite unique art exhibition combined with food fundraiser, is back this season! In support of the Greater Vancouver Food Bank, CANstruction is an annual competition where teams from across Greater Vancouver compete in designing and building entertaining, large structures made entirely out of nutritious canned foods.
CANstruction 2018
When: Saturday, November 3 to Sunday, November 11, 2018
Where: Lougheed Town Centre (Austin Avenue & North Road, Burnaby)
Admission: FREE to the public. RSVP on Facebook here »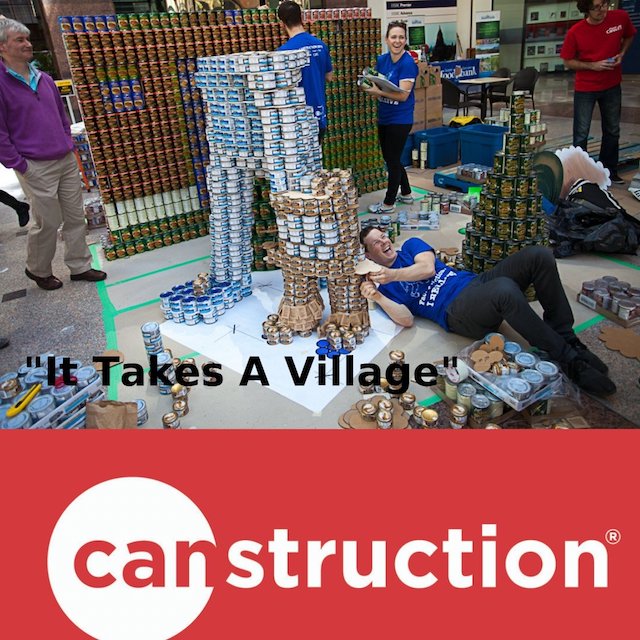 The theme this year is "It Takes a Village" and teams will start assembling their canned good sculptures on build day, Saturday, November 3rd. Each team has 12 hours to build their structure, and then structures are on display as art exhibits for one week. 100% of the proceeds go towards the GVFB to support more than 27,000 people with food assistance each and every week.
Over the years, CANstruction Vancouver has raised over 1.39 million cans of food. With a $5 donation or donation of 3 cans of food, you can vote for your favourite creations when you stop by the display at Lougheed.
Follow Canstruction on Twitter #canstructionYVR and Facebook for more information. Hours depend on the opening hours of the buildings in which the display will sit.