If you live on the West Coast you know rain is in the forecast. While embracing the wet and adventuring into the great outdoors is what we do best, sometimes even west coast kids need to head inside to burn off steam. Need some inspiration to plan your next rainy day activities? Head to Coquitlam. Easily accessible via skytrain, close to nature and full of bustling shopping centres, state of the art parks and inspired trails, you won't run out of things to do there, rain or shine.
7 Ways to Embrace the Rain in Coquitlam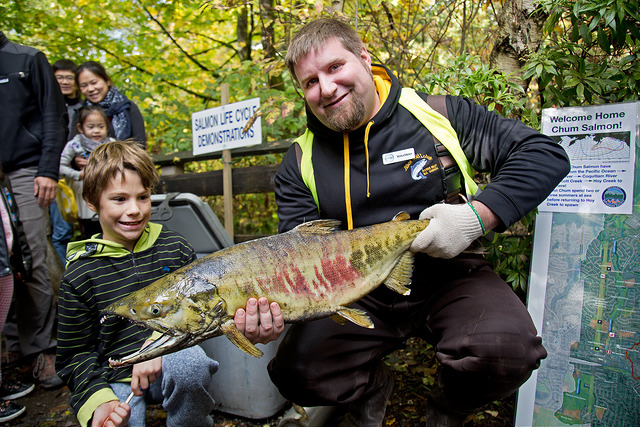 1. Experience Salmon Come Home
It's almost salmon spawning season! Did you know the name Coquitlam comes from the Coast Salish word "kʷikʷəƛ̓əm," which means "red fish up the river." Visit Hoy Creek to experience one of Mother Nature's greatest spectacles, as salmon make their final journey upstream to their birthing grounds. Watch for chum from early to mid-October to early November and coho from late October to late December.
You can tour the Hoy Creek hatchery at the annual Salmon Come Home event on Sunday, October 21, 2018. This FREE family event runs from 11:00am to 3:00pm and includes interactive children's activities, snacks, and educational exhibits.
2. Take a hike – in the rain!
You're on the West Coast, and there are plenty of urban forests and beautiful trails to explore rain or shine, from Mundy Park to Coquitlam River Trail. Throw up your hood, and reconnect with your wild side. Other top trails include:
Woodland Walk Trail to Sawblade Falls
Minnekhada Regional Park to High Knoll
The Coquitlam Crunch
Looking to join a group? Check out some upcoming guided hikes here. Just remember to always let someone know before you go, and always bring your Top 10 Safety Essentials with you.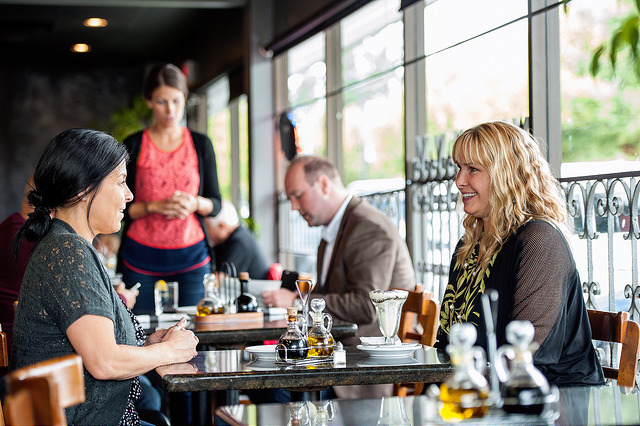 3. Fill-up on comfort food
Coquitlam is not short on flavour. Nestled in shopping plazas and down unassuming streets are local hot-spots worthy of buzz. Think homemade Italian, hand-stretched noodles, perfect fish and chips, and Filipino food that is off the charts! Try Golden Boot, Me-n-Ed's, Legend House, C-Lovers Fish & Chips, or Kulinarya to name a few. You can also try out one of the many tasty Korean restaurants in the city too.
Short on time? Grab a beer from Coquitlam's signature craft brewery, Mariner or local hangout John B Pub, or sneak in a quick indulgence at super-cute cafes, like the Beanery, Awesome Place Coffee & Dessert, Julliet Cafe, or Caffe Divano.
4. Get artsy
Take in some live theatre or browse through a colourful exhibition at the Evergreen Culture Centre or Place des Arts. Upcoming events include: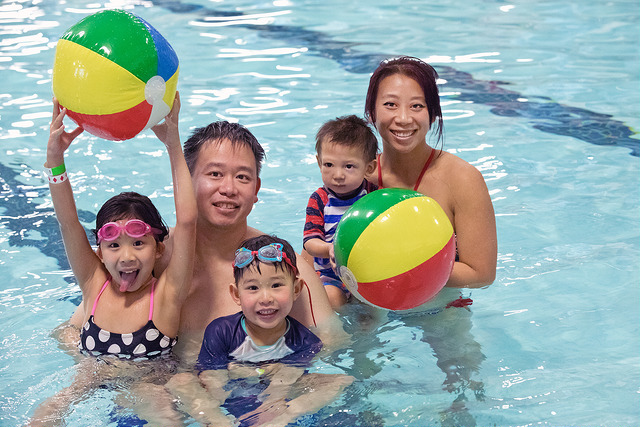 5. Move it indoors
Hit up Metro Vancouver's largest climbing gym Climb Base5 if you're looking for a challenge.
Need to entertain the littles? Poirier Sport and Leisure Complex has an indoor pool and rink. Plus, on Wed, Oct 31 at 5:30 – 7 p.m. & again at 7:15 – 9 p.m. you can dress up in your Halloween costumes and skate for only a toonie! On-ice activities and a costume contest will take place. Admission includes helmet and skate rentals.
City Centre Aquatic Complex's wave pool with waterslide is always a hit (reopens Oct 11). And don't forget about Crash Crawley's indoor playground complete with mazes, ball pits, laser tag and more. Find more ideas in Coquitlam's travel guide.
6. Catch a show
Head to Hard Rock Casino for one of their many live music events (Third Eye Blind will be there on Oct 19) or escape the rain in Cineplex Cinemas Coquitlam & VIP's comfy seats, complete with a licensed (+19) lounge.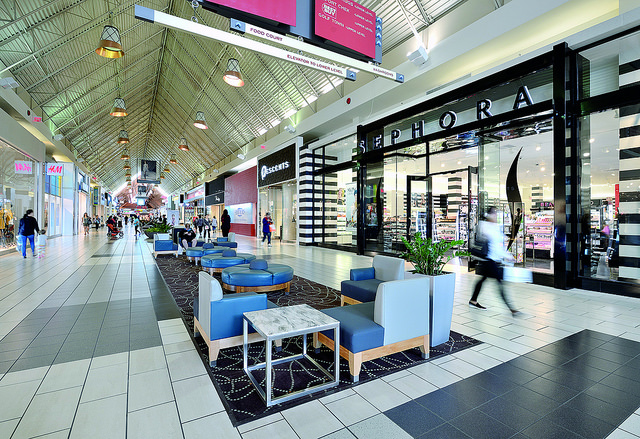 7. Shop 'til you drop
Taking transit? Coquitlam Centre just steps from Lincoln SkyTrain station. With more than 200 shops to browse, and only a short walk to Pinetree Village Shopping Centre which features a Chapter's and local fashion favourite Hunni's, it's the place to perfect retail therapy on a rainy day.
Looking for some family-friendly shopping fun? IKEA has got it all. A famous food court, a place to let the kids run free (Småland ), and aisles upon aisles of home décor inspiration. Located near home furnishing haven, United Boulevard, you are a stone's throw to Hard Rock Casino, Winners/Home Sense, Bombay Company and more.
Follow Visit Coquitlam on Facebook, Instagram, Twitter or read Coquitlam's Travel & Experience Guide for the latest happenings.