Join Westcoast Sightseeing and Vancouver Police Museum on a Haunted Vancouver Trolley Tour filled with murderous tales and infamous Vancouver ghost stories.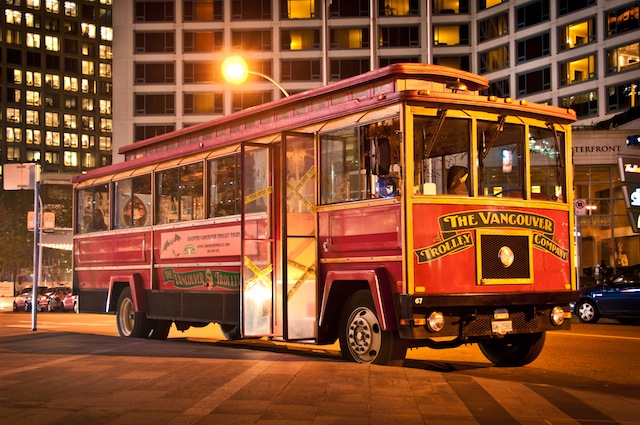 Haunted Vancouver Trolley Tour
Where: Departing from Canada Place
When: October 12 to October 31, 2018
Tickets: This tour is for adults only (13+), tickets are $55. Reservations are required and available for the tour on the Westcoast Sightseeing website.
As the night falls and shadows begin to appear, you will be whisked away by a Trolley where you will see streets and homes, which seem normal, but if you look and listen close enough you will hear the echoes of murders and other devastating events.
Your host will tell the gruesome tales of The Castelanni Milkshake Murder, the Fairmont Hotel Vancouver's Lady in Red and more. You will drive through eerie locations such as Stanley Park to hear about The Babes in the Woods and continue through the winding roads and mansions of Shaughnessy. The tour stops to visit Mountain View Cemetery where the troubled spirits occupy their time.
When you arrive at the Vancouver Police Museum you will climb the stairs to the city of Vancouver's first city morgue where over 15,000 autopsies have been performed. You never know if you will stumble onto another autopsy in progress…
Follow Westcoast Sightseeing on Facebook, Twitter and Instagram for more information.