On Saturday, August 11, 2018, festival goers flocked to Coquitlam's Town Centre Park for arts, crafts, performances, an artisan village, food trucks, craft beer, and some rockin' live music. Miss604 was the proud social media sponsor of this event where everyone came prepared for the elements and a little rain didn't stop the big fun!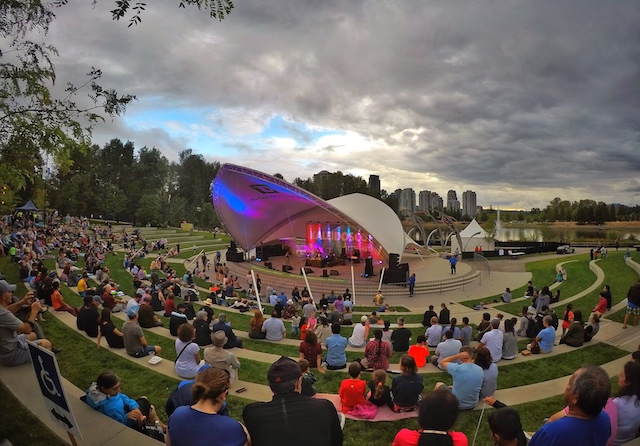 The artisan market was busy with shoppers, and artist displayed their creative and colourful pieces. Place des Arts had ecoplanters setup for painting, there was a community weaving project, roving performers, face painters and more.
Everyone could bring their own chairs and blankets, and they did, which added to the comfortable atmosphere especially with unpredictable weather. Kytami blew the crowd away during her electrifying evening performance, and Mathew V crooned through some raindrops while the crowd simply displaced themselves under some tents and canopies – no one left there was too much fun to be had.
The crowd stayed through to the end to see the headliners, The Philosopher Kings. There was dancing, singing, and all generations in the family were enjoying the free show as the sun set behind Lafarge Lake.
Follow the City of Coquitlam on Facebook and Twitter for more information about their events throughout the year and pick up your copy of the Coquitlam 2018 Travel & Adventure Guide at any City facility, or read it online. Share your photos online anytime using #explorecoquitlam.