Earlier this year, the Greater Vancouver Food Bank ("GVFB") launched Goodly Foods, a social enterprise addressing wasted food in BC. Goodly Foods is a unique initiative that aims to develop a viable social enterprise repurposing surplus produce from local suppliers while creating supportive community employment opportunities.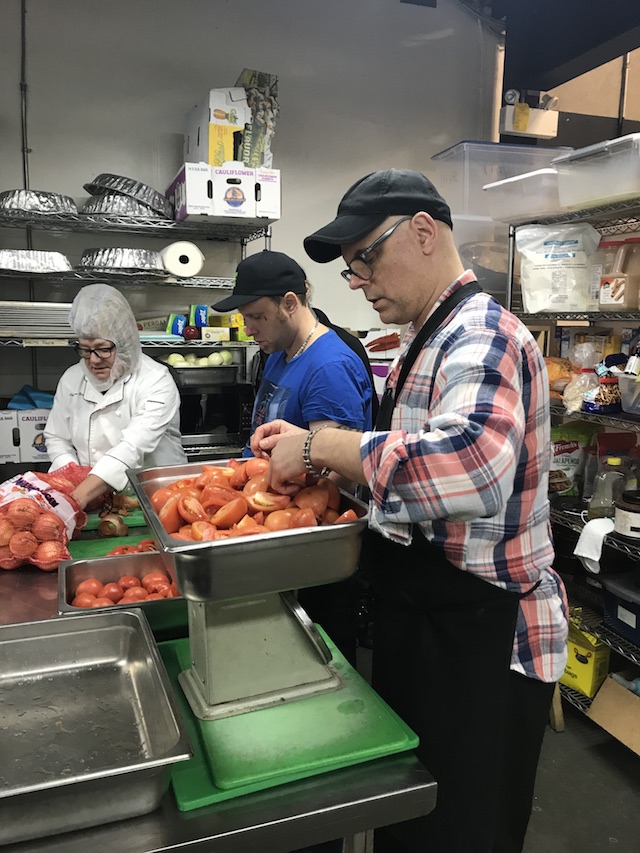 The goal of the project is to reduce the amount of excess food in the local system by re-purposing produce or finding new uses for it, when it would otherwise go to waste (think surplus or ugly bananas processed into a (healthy) banana bread).
Goodly Foods is now ready to start production of their first product, a Hearty Tomato Vegetable Soup, thanks to a generous, $1.1M investment grant from the Walmart Foundation.
With the recipe carefully developed by acclaimed Vancouver-based Chef Karen Barnaby, GoodlyTM soup will be distributed through Food Bank channels and available for sale to buying partners in the fall of 2018.
Greater Vancouver Food Bank & Goodly
I had the opportunity to ask Cynthia Kinsella, Chief Development Officer, Greater Vancouver Food Bank and Alexa Pitoulis, General Manager, Goodly Foods some questions, to learn more about this initiative and how we can all support the GVFB throughout the year.
Q: Around the holidays, the Food Bank seems top of mind for donors, what changes do you see during the summer months though?
Goodly will be a
social enterprise that
has far reaching
impacts, and we are
really excited about it!
A: "With children at home for the summer, and all of the supportive breakfast, lunch, snack and weekend food supply programs on hiatus, families are under greater strain. Many rely on these programs at the schools to supplement their children's nutrition. On top of that, donations always go down in the summer, so we face an increased demand and diminished supply every year at this time.
The recent state of emergency in BC with more than 550 wildfires burning right now, add an additional layer of need via emergency support at local food banks across BC."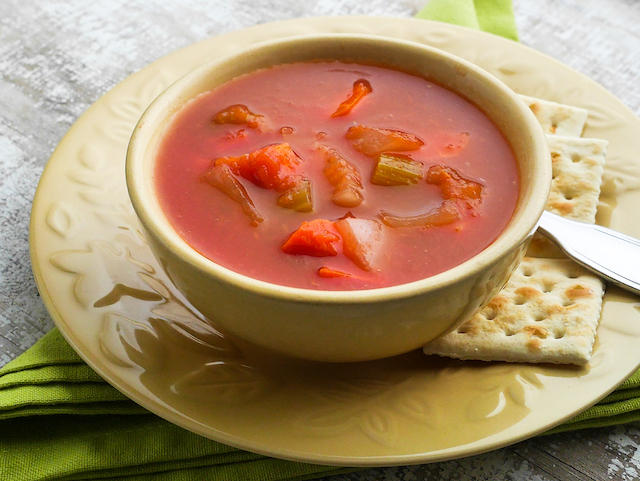 Q: Do needs change season to season?
A: "Hunger exists 365 days a year, and the need is really driven by the demographics of the neighbourhood. Across Canada, on average 1/3 of the people who use food banks are children and about 12% are adults.
In Greater Vancouver, we have an aging population, and so our member demographics reflect 22% children, and 22% seniors – so fewer children and more seniors than the national average. In some of our locations we have a greater need for senior specific nutrition, and in others our Children's Table is in more demand and we provide more baby formula, baby food, baby cereal, and toddler food.
Because of our partnerships with BC farmers and orchard owners, the selection of seasonal fruits and vegetables that we can provide at this time of year is something we are proud to offer to all of our members."
Most-Needed Items, as of July 2018
Canned chicken or turkey
Canned fish
Canned black beans
Canned chickpeas & kidney beans
Dried lentils*
Natural peanut butter
Brown rice, barley or oats*
Whole wheat pasta or couscous*
Canned vegetables
Canned fruit
Hearty stew or chili
(*in sealed packages)
Q: How did the concept for Goodly come about?
A: "As the largest food bank in BC, we are one of the few with the capacity to accept larger donations. We recognized that there was a surplus of fruits and vegetables in the province (and across Canada), and at the same time that it can be a logistical challenge to distribute this perishable food to our members immediately.
We thought that if we could process this food some way initially, and then distribute it to our membership we could provide food with high nutritional value in a consistent, reliable way. The Walmart Foundation provided us with a generous grant to support this important work, as part of their commitment to prevent food waste and support food banks."
Q: How do you see this impacting GVFB members?
A: "We will be able to distribute Goodly products to our members this fall, and our plan initially is to provide it on a monthly basis to each of our 13 direct to member locations, in the same way as we operate our milk distribution and egg distribution programs. We will also be able to provide it to our agency partners, so that they in turn can provide it to our members who access the food we provide through their programs."
Q: What's your favourite thing about the Goodly campaign?
A: "Goodly Foods is reframing the conversation around wasted food. What's most exciting about the project is not just that we're recovering food that would otherwise be wasted, but that we are also providing employment opportunities to people who may experience barriers to finding traditional employment."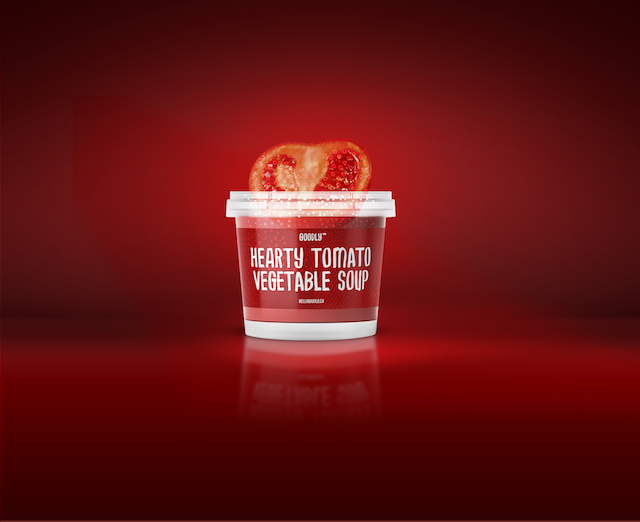 Follow the Greater Vancouver Food Bank on Facebook, Instagram, and Twitter for more information.