Who isn't over the moon that summer concert and festival season is in full swing? Outdoor shows are a must-do during the summer months and Coquitlam doesn't disappoint. With events happening all summer long, there is still time to take advantage. Jump on the Millennium Line Evergreen Extension to Lafarge Lake-Douglas Station and get in on the summer concert action.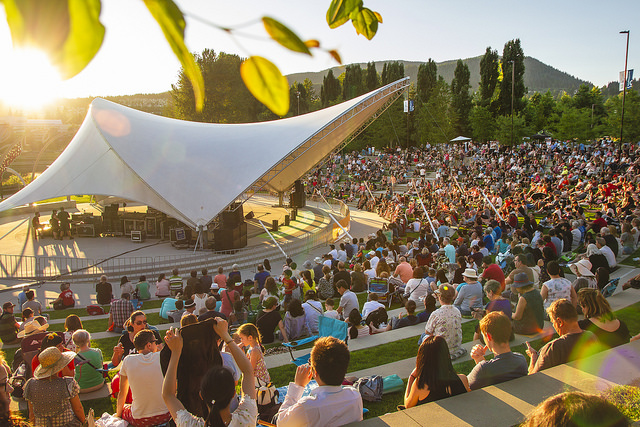 The Music
Summer Concert Series
FREE
Friday, August 3, 2018 from 7:00pm to 9:00pm
Friday, September 7, 2018 7:00pm to 9:00pm
Coquitlam's Summer Concert Series has grown from a small neighbourhood event to a must-do summer essential. Hosted at TD Community Plaza, this family-friendly event features popular local artists and performers. There are two nights left, Rock Night (August 3) and Motown Night (September 7). Bring a blanket, pack a picnic and enjoy.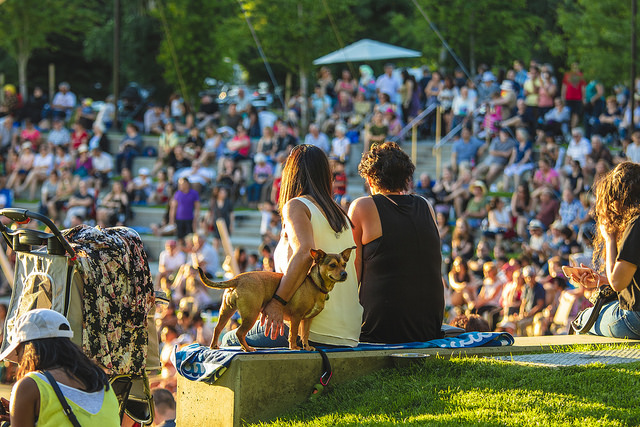 Kaleidoscope Arts Festival
FREE
Saturday, August 11, 2018, 2:00 to 10:00pm
Put this one on your summer bucket list. This free performance art and music festival hybrid features contemporary performances from Ouro Collective and The Royal Academy of Bhangra, a craft beer garden (we're looking at you Mariner Brewing), food trucks, body painting and community art projects. Not to mention the incredible live music. This year Juno award-winning band, the Philosopher Kings headline the show, but not before musician Mathew V and "violinistextremist" Kytami take the stage. RSVP to the event on Facebook here to get all the latest updates »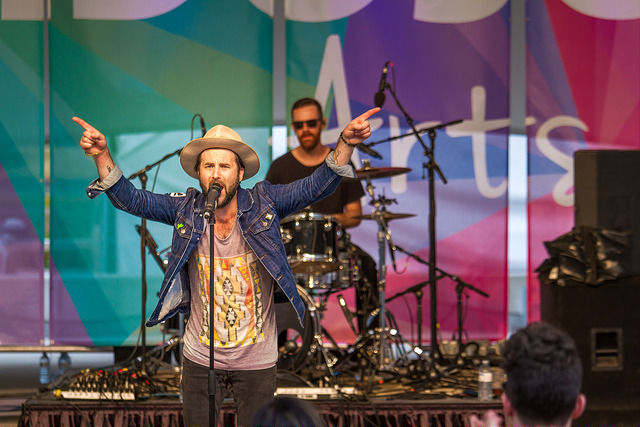 Music on the Grill
Get tickets »
Saturday, August 18, 2018 at 6:00pm
Going into its 10th year, Music on the Grill is a local secret. A BBQ dinner served al fresco, overlooking Lafarge Lake, followed by an intimate show at the Evergreen Cultural Centre's Studio Theatre. The final show of the year features legendary blues musician Jim Byrnes. You won't want to miss out.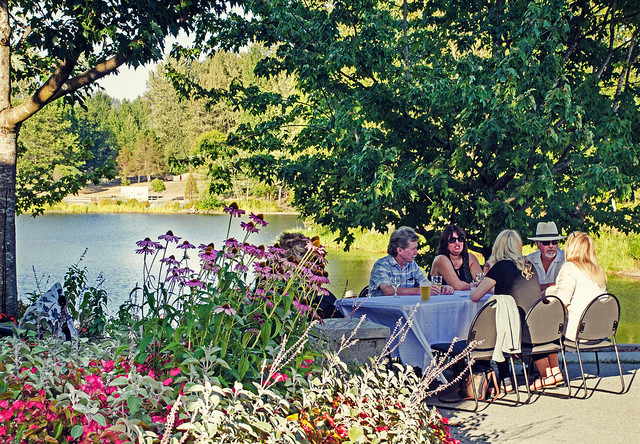 The Venues
Whether you're catching a show at Evergreen Cultural Centre or outside at TD Community Plaza, there is nothing like a summer concert near Town Centre Park.
Town Centre Park boasts the picturesque Lafarge Lake, so it's no wonder it was named the Best Public Space by the Canadian Institute of planners in 2017. Home to gardens, trails, a massive picnic area, a playground, a splash park, and more, Town Centre Park is a destination on its own.
Evergreen Cultural Centre, located on the south-west side of the park, isn't only a music venue. It's also part art gallery, theatre, performing studio and community space. Evergreen Cultural Centre programs include live theatre, comedy, concerts, family fun, visual arts workshops, festivals, as well as renowned art exhibits.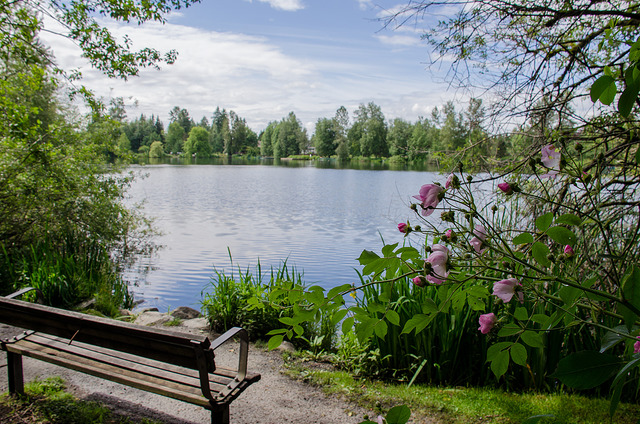 The Train
It couldn't be easier to explore the lower-mainland these days thanks to the Evergreen Extension. Hop on the Millennium Line Evergreen Extension and a stone's throw from Lafarge Lake-Douglas Station sits both Town Centre Park and the Evergreen Cultural Centre. Not to mention a ton of fabulous restaurants in Coquitlam's City Centre. Getting your festival fix has never been easier.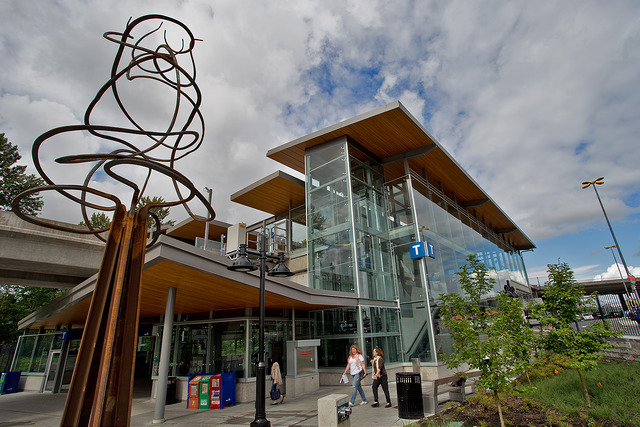 Looking for more?
There is always something to do in Coquitlam.
Check out the Blueberry Festival on Sunday, August 12, 2018 from 9:00am to 1:00pm. Drop by the Coquitlam Farmer's Market as they celebrate all-things blueberry, including recipe demonstrations, in the lot of Dogwood Pavilion.
Head over to Do it: Art Exhibition Tour on Saturday, August 25, 2018 from 2:00pm to 3:00pm. As seen in Bangkok, Mexico City, & Moscow, this ever-evolving DIY art exhibition tour explores artist's instructions and audience's interpretation of them.
See a Live History Show at Mackin House Dinner Theatre on Friday, August 24, 2018 from 6:30pm to 7:45pm. Solve a mystery at the Mackin House's live dinner theatre show. 19+. Looking for something the whole family can enjoy? Check out their youth events.

Go Fishing

Anytime, free! Como Lake and Lafarge Lake have been stocked with rainbow trout. Remember, a fishing license is required for those ages 16+.

Get the inside scoop on & follow @visitcoquitlam on Facebook, Instagram Twitter or check out Coquitlam's Travel & Experience Guide.