As a lifelong Vancouverite who travels quite often, it pains me when I can't recycle. I'm thousands of miles from home, I have just finished a juice bottle, I see a black trash can, but no blue bin. I ask around (at the airport, restaurant, park, home) and you hear those dreaded words: "We don't do recycling in this city." Record-scratch. Freeze frame. I can barely bring myself to put the item in the garbage can.
So, when the opposite occurs, and I find out that I can recycle something in Vancouver that I didn't know I could –dropping that item in the blue bin knowing it will stay out of a landfill –I do a little celebration dance (just briefly, to myself, perhaps only in my head).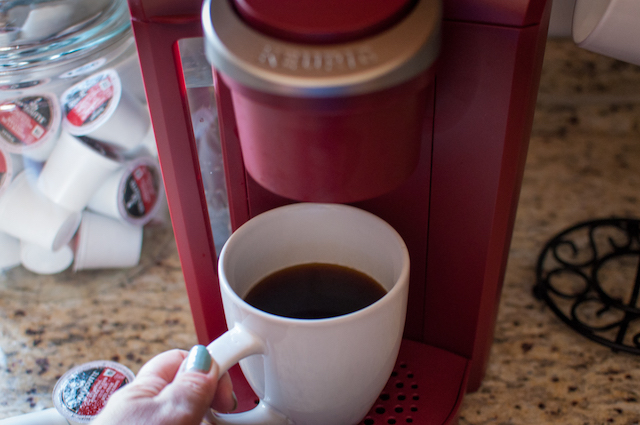 Cue Keurig. All Keurig K-Cup pods sold in Canada will be recyclable by the end of 2018. They are made of plastic #5, which is widely accepted in municipal recycling programs across the country.
Keurig wanted to make sure that their pods were not only recyclable, but also recycled. As a result, they have been partnering with recyclers, including Recycle BC, across North America for the past three years to ensure that the pods can easily travel from recycling bins at homes to recovery facilities to a useful second life as a new durable good.
Indeed I went to the Recycle BC website, clicked on "What Can I Recycle" and pods are accepted for curbside collection, multi-family collection, and at Recycle BC depots.
Recycling K-Cup Pods
There are 3 simple steps:
Let the pod cool after brewing and peel off the foil lid (filter can remain)
Compost the coffee grounds (bonus!)
Recycle the #5 plastic cup alongside other recyclable containers in your recycling bin at home.
You can now restock your pantry with the lineup of recyclable K-Cup pods, with the same high quality and well-loved brands, with even more options rolling out by the end of 2018.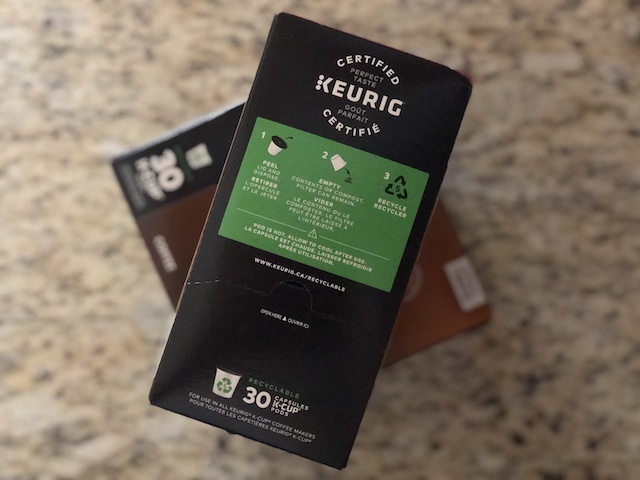 Coffee and recycling! My Vancouverite heart is very happy.
For more information about Keurig's recyclable K-Cup pods, visit their recycling resource website and follow along on Facebook, Instagram, and Twitter.