Tangible Interaction are teaming up with Science World again this summer to bring OH! back to Olympic Village every Friday night in August (except the 31st). This free interactive art installation allows participants to control Vancouver's night skyline by changing the lights on Science World.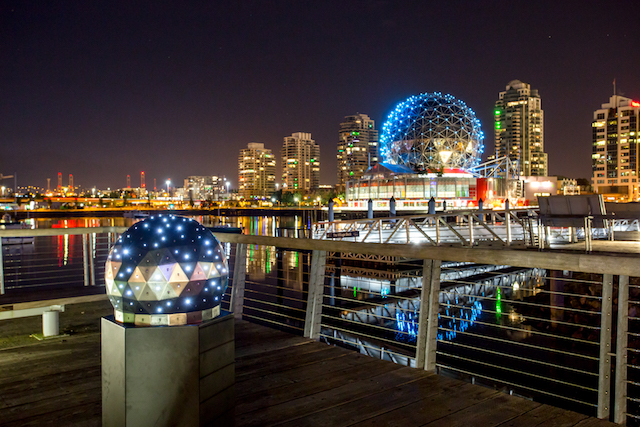 Control the Lights at Science World with OH!
When: August 3, 10, 17, 24, 2018 from 9:30pm to 11:30pm
Where: 1 Athletes Way (across from Tap & Barrel in Olympic Village)
Cost to Participate: FREE!
The scale model of the geodesic dome is covered with 240 sensors and LEDs and can sense the movement of people's hands, altering the lights on the iconic building in real time. There are six different animations that have variations in colours and patterns, including sparkles, bands, waves and more.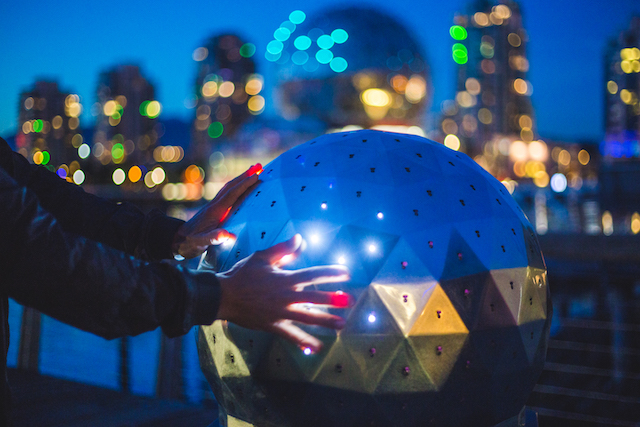 Follow Science World on Twitter #ScienceWorld #OHYVR and Facebook for the latest event information.