by

Disclosure: Sponsored Post

— In partnership with the City of Coquitlam Please review the Policy & Disclosure section for further information.
Summer is officially here and just a SkyTrain away is a hiking, swimming, lounging haven tucked in beside inner-city forests and trendy shopping centres. For day-trippers looking for new ground to cover and for families wanting to shake things up, Coquitlam has tons of ways to keep you cool all summer long.
7 Ways to Cool Down in Coquitlam This Summer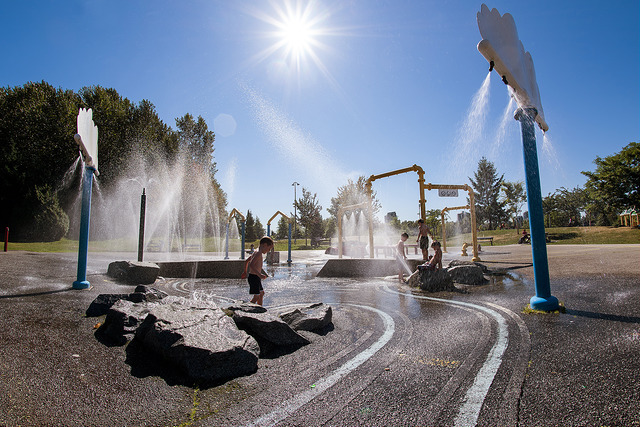 1) Make a Splash
With the mercury climbing, families are looking for ways to stay cool and embrace the summer weather, while we have it. Coquitlam has some of THE best parks in the lower-mainland and the spray parks are no exception. With seven to choose from (nestled in neighbourhoods, or right in the City Centre), these interactive and state-of-the -art spray parks make for a perfect day outdoors.
Blue Mountain Spray Park | 975 King Albert Street
Burns Spray Park | 802 Edgar Street
Galloway Spray Park | 3404 Galloway Avenue
Mackin Spray Park | 1046 Brunette Avenue
Norm Staff Spray Park | 3320 David Avenue
Town Centre Spray Park | 1299 Pinetree Way
Panorama Spray Park | 1455 Johnson Street
2) Lounge Poolside
Coquitlam's outdoor pools are open for the season and that means there are plenty of places to beat the heat. Eagle Ridge and Spani pools are only $2.00 per person entry and both have large picnic areas and diving boards, with lifeguards on duty.
Blue Mountain Wading pool is another family-friendly choice, adjacent to a super-fun spray park and the brand new Rochester Park. Looking for an indoor option? The wave pool with waterslide at City Centre Aquatic Complex is always a good time. Did you know? Diary of a Wimpy Kid was filmed at Eagle Ridge Outdoor Pool!
Eagle Ridge Pool | 1200 Lansdowne Drive
Spani Outdoor Pool | 655 Hillcrest Street (in Mundy Park)
Blue Mountain Wading Pool | 975 King Albert Street (Free!)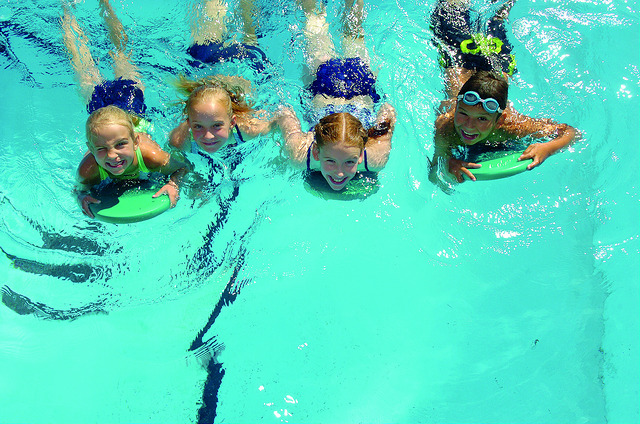 3) Catch a show
At Cineplex Cinemas Coquitlam & VIP you can escape the heat in style; think comfy seats, a licensed (+19) lounge, and in-seat dining. For a family-friendly option Cineplex will be showing family movies this summer — at a cost of $2.99 a seat. July screenings include favourites the Princess Bride, Captain Underpants and the Greatest Showman. Visit cineplex.com to confirm dates and times for the Family Favourites series.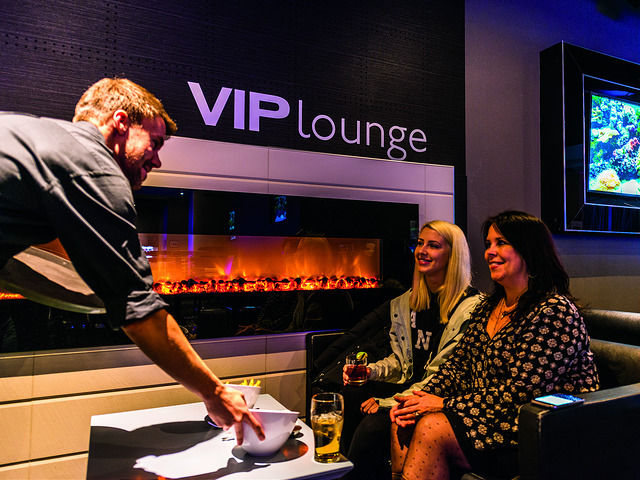 4) Stop and Shop
Sometimes you just need some A/C and a chance to browse nearly 200 stores, including a Sephora, Apple store and H&M. Just steps away from Lincoln SkyTrain station, Coquitlam Centre provides a great escape from the hot hours of the day and the perfect place to grab that new item you've had your eye on.
5) Try a Bingsoo
Need a treat to beat the heat? Just around the corner from Coquitlam Centre and Town Centre Park is Snowy Village, and Cup Full Dessert Café. Both shops offer Bingsoo, a popular Korean fluffy shaved ice dessert made with frozen milk and topped off with everything from chocolate brownie to red bean paste. You definitely want one.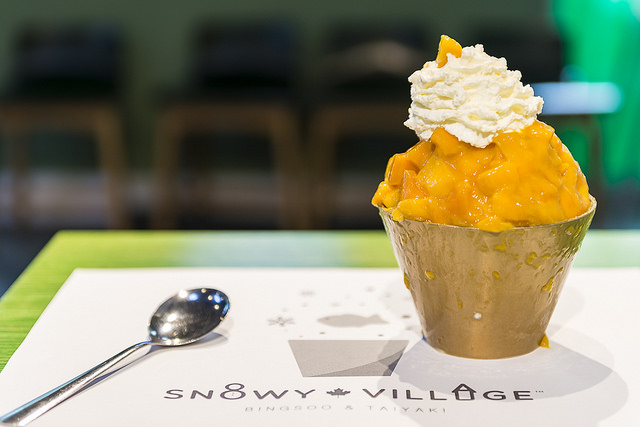 6) Get Outside
When in doubt, hit the trails. From inner-city forests like Mundy Park, to hidden hikes like Coquitlam River Trail, Coquitlam throws plenty of shade on a hot day with more than 120 kms of trails to choose from. A cruise around Lafarge Lake at Town Centre Park is always an easy choice, and only steps away from the Lafarge-Lake Douglas SkyTrain. And for those looking to get their sweat on, try the newly renovated Coquitlam Crunch.
7) Kids $20 Summer Pass
Active kids make happy kids (and parents), and Coquitlam has an amazing summer pass they've made available to everyone, not just Coquitlam residents. $20 gets your kids (0 – 18 years old) unlimited access to drop-in activities offered throughout the summer, including swimming at indoor and outdoor pools, and drop-in sports.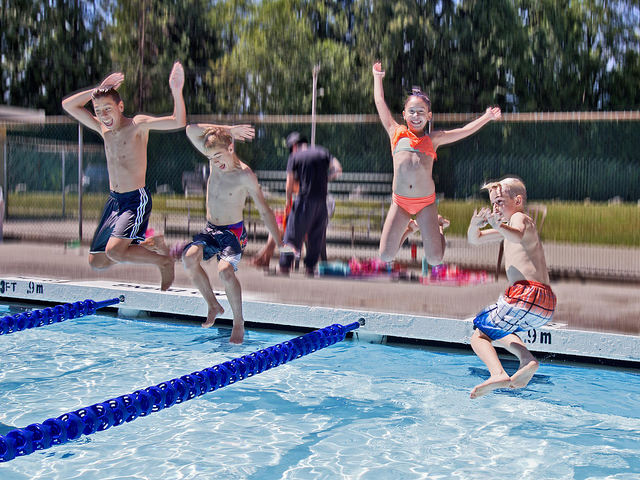 For more events and things to do this summer, follow @VisitCoquitlam on Facebook, Instagram, Twitter for the latest happenings in Coquitlam, and visit Coquitlam's Travel & Experience Guide.