Fridays on Front return to New Westminster's historic Front Street this summer with a car-free, family-friendly, admission free event with food trucks, live music, and artisan goods from New West Craft.
Fridays on Front in New Westminster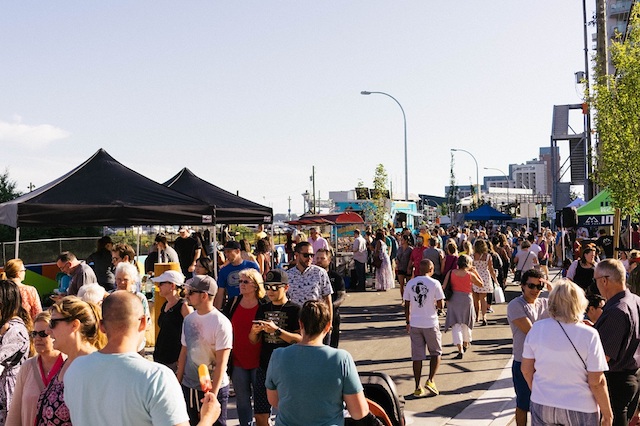 Where: 600 Block of Front Street, Downtown New West
When: July 6 – August 24, 2018 every Friday night 5:00pm to 9:00pm
Thanks to Steel & Oak Brewing Co, grab your favourite brew or a glass of wine and wander the fully-licensed Front Street and its relaxed waterfront vibe while also trying out our guest brewery line-up rotating each week.
Visit some of the great local businesses situated on Front Street and explore some new & old favourites; including Antique Alley Movie Props, The Wine Factory, Rain City Juicery, Old Crow Coffee Co., Westley's Military Surplus, Hive City, Quay Pacific Property Management, Army & Navy, Columbia Integrated Health and Sugarrays Boxing.
For more info, follow Downtown New West's Fridays on Front event on Facebook and the tags #FridaysOnFront #DowntownNewWest.
Fridays on Front is presented by Douglas College and produced by the Downtown New West
BIA in partnership with the City of New Westminster, the Arts Council of New Westminster,
New West Craft and Steel & Oak Brewing Co. Major community sponsors are Strong
Side Conditioning, Bosa Development and the Port of Vancouver.