by

Disclosure: Sponsored Post

— Sponsored by Art on 6th Please review the Policy & Disclosure section for further information.
Austeville Properties presents Art on 6th, a new rental building featuring 97 suites in the heart of South Granville. Through neighbourhood partnerships with local businesses, they're helping residents get to know the neighbours in this exciting community. I took a stroll through South Granville to visit some of these partners.
Explore South Granville with Art on 6th
I started out by the Art on 6th site, across from 6th and Fir Park and couldn't decide whether I wanted to shop first, or get a snack.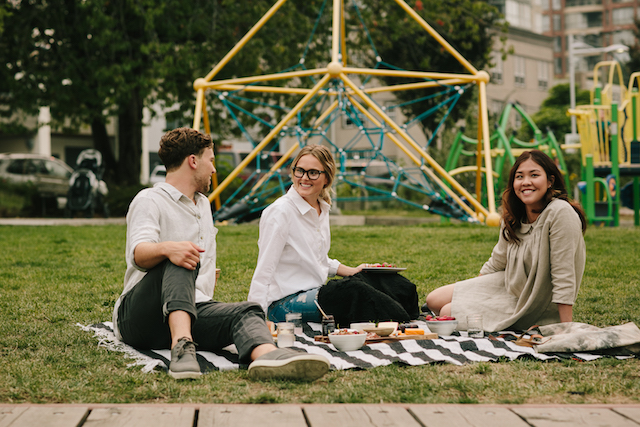 With the sun shining I walked to the very top of my route at EQ3 on Granville and worked my way back to my home base, making sure to stroll under the Stanley Theatre's marquee to see what was currently on stage.
At EQ3 I scoped out a selection of bed frames and sectional couches, playing with configurations in my head like it was a game of mental Tetris. They have a beautiful assortment of outdoor furniture available now for the summer season, from vases to chaises.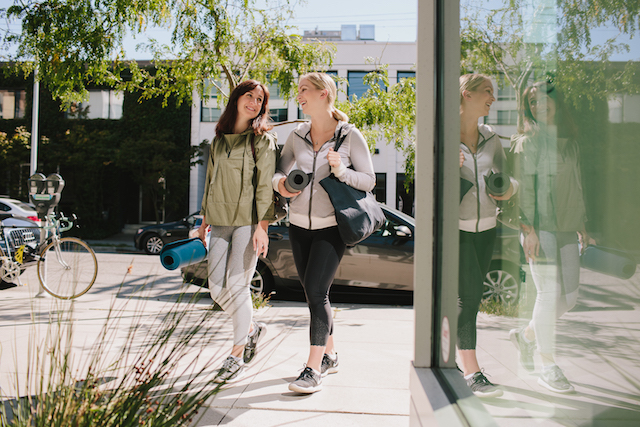 Looping back down Granville, Orling & Wu was next, which is just a few doors down from Cadence Cycling Studio.
I browsed throw rugs, plush pillows and bath soaps, and stopped at the notebooks, pens, and journals. I'm a sucker for a great pieces of stationery. I wandered down to RYU on West 4th, where tanks, hoodies, tees, and shells make up the perfect uniform for running the False Creek Seawall.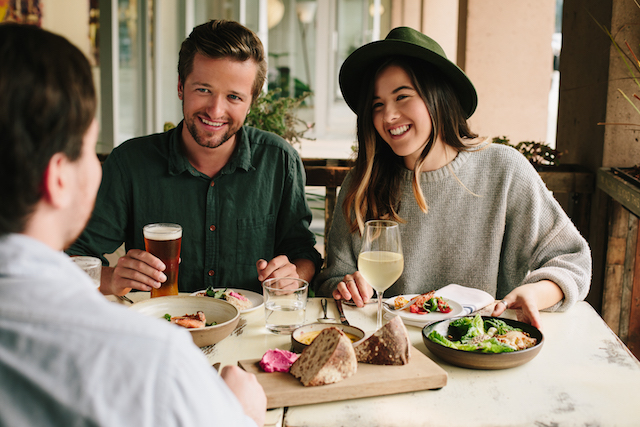 Now it was time to eat! Novo Pizzeria & Wine Bar for authentic Neapolitan-style, wood-fired pizza for lunch followed by a coffee at Elysian on Burrard and 5th.
Finally, I had to treat myself (and bring something home for John after my day of neighbourhood explorations) so the pièce de résistance was found at Beaucoup Bakery.
Neighbourhood Partnerships
Walk past pocket parks, art galleries, murals, and experienced the best of shopping on West 4th and South Granville. The full list of partners, offering benefits to residents of Art on 6th include:
EQ3
Elysian Coffee
Cadence Cycling Studio
Orling & Wu
Fresh Prep
car2go
EVO
Novo Pizzeria & Wine Bar
RYU
Beaucoup Bakery & Café
To keep up to date with the latest news about Art on 6th, including the opening of their Display Centre this month, follow along on Facebook, Twitter, and Instagram.