Women in Communications and Technology ("WCT") recently completed a major nationwide consultation about the best practices and strategies to encourage women's advancement in the digital industries as well as greater diversity and inclusion outcomes among employers. WCT's BC chapter will share the results of this report and host a panel discussion on May 8th, and everyone is invited to join the conversation.
Women's Leadership in the Digital Economy
Where: CodeCore – 142 W Hastings St, Vancouver
When: Tuesday, May 8, 2018 @ 5:00pm (doors) 5:30pm (start)
Tickets: Available for $10.50 online with $5 from each ticket going Ladies Learning Code, an educational program by Canada Learning Code.
The event will be a fishbowl conversation. Seven chairs are arranged in an inner circle (the fishbowl). The remaining chairs are arranged outside the fishbowl. Four invited panelists occupy four chairs in the fishbowl with three chairs remaining open to encourage participants from the audience to move into the fishbowl and join the conversation.
Featured Panelists
Shann McGrail: Co-founder of Devreve Inc., a company focused on helping technology companies develop and diversity talent to achieve business results.
Zara Gray: Senior Advisor, Diversity & Inclusion, for Goldcorp Inc., a senior gold producer.
Joanne Stanley: Executive Director of Women in Communications and Technology (WCT) appointed in March 2013.
More panelists will be announced soon! Follow the event page for the latest details and to register for the event »
Benefitting: Ladies Learning Code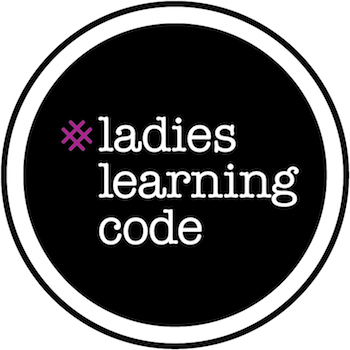 The Ladies Learning Code program offer adults hands-on, project-based learning experiences that are designed to give beginners the skills and confidence they need to become digital creators.
LLC's workshops, courses and meetups are open to adults of all ages and genders but are designed to be a space where women explicitly are welcome to learn.
If you're interested in WCT BC membership, you can sign up through the national organization here and select BC as your home chapter. We'd love to see you at the event on May 8th as well, all are welcome!