Motown Meltdown is celebrating 15 years of classic soul music! Enjoy a fabulous night of entertainment by some of Canada's amazing vocalists while benefiting Seva Canada, whose mission is to restore sight and prevent blindness in developing countries.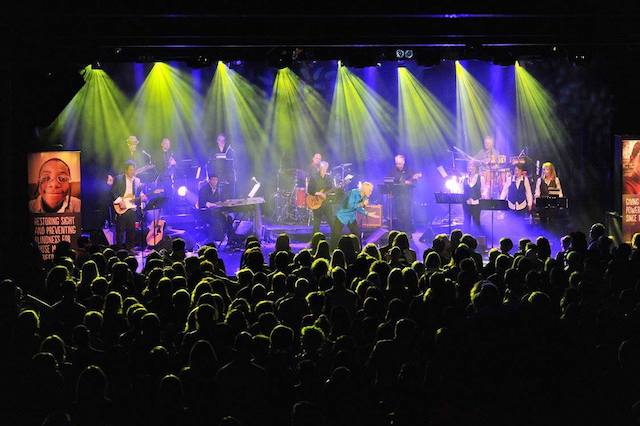 Motown Meltdown
Give sight to those in need, through the power of song
Where: Commodore Ballroom (868 Granville St, Vancouver)
When: Saturday, April 21, 2018 doors at 7:00pm
Tickets: Tickets: $32.75 + service charge or $45 at the door available online or by calling Ticketmaster 1-855-985-5000.
Motown Meltdown will feature the music and musicians of a powerful era, including Diana Ross, Otis Redding, Martha & the Vandellas, Stevie Wonder, Temptations, Marvin Gaye, Jackson 5, Aretha Franklin, Gladys Knight and much more.
Anchoring the 2018 incarnation of Motown Meltdown is a 12-piece band of the most seasoned and veteran session musicians in the country.
Catch all these amazing solo performances in one room, on one night: Karen Lee Batten, Joani Bye, Leora Cashe, Candus Churchill, Oliver Conway, Olivia Steele Falconer, Warren Dean Flandez, Roy Forbes, Marie Hui, Angela Kelman, Linda Kidder, Jane Mortifee, Marcus Mosely, Dawn Pemberton, Will Sanders, Kendra Sprinkling, Catherine St. Germain, Stephanie Standerwick, David Steele, Don Stewart, David Wills, and Garfield Wilson.
Motown Meltdown is MC'd by Gene Valaitis and Hosted by David Wills (Stonebolt) and Angela Kelman. Musical Direction David Sinclair and Steve Hilliam, Produced by Kendra Sprinkling.
"Proceeds from Motown Meltdown will benefit Seva Canada's sustainable and innovative blindness prevention and treatment programs in 13 of the poorest places in the world.
Founded by an eclectic group including guru Ram Dass, Dr. Larry Brilliant and Wavy Gravy, an American entertainer and peace activist, Seva Canada, a Vancouver based charity has been giving the power of sight to those most in need in developing countries for over 33 years. Many people are unaware that cataracts, the leading cause of avoidable blindness, can be cured in 15 minutes with a sight-restoring surgery costing just $50." – Penny Lyons, Executive Director
Follow Seva Canada on Twitter and Facebook for more information.