Participate in an eggstravaganza of family fun, from North Vancouver to Chilliwack as community centres, attractions, and farms host Easter egg hunts over the next two weekends.
Easter Egg Hunts in Vancouver and the Fraser Valley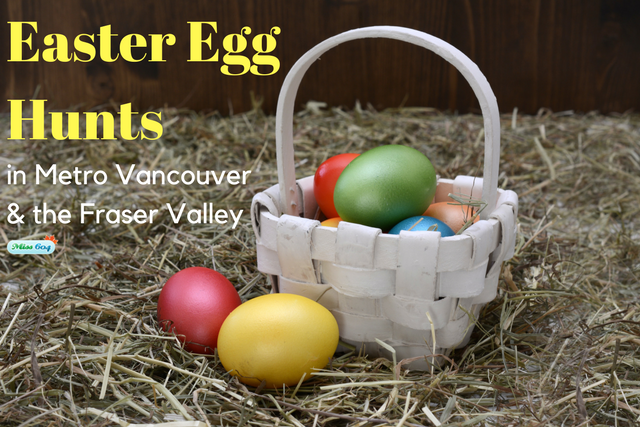 Specific fees and ticket prices can be found by clicking the link in the title of each event below. In many cases, pre-registration is encouraged to guarantee participation. Some age restrictions may apply as well.
Burnaby
New Westminster
Surrey
Vancouver
Richmond
North Vancouver
Tri-Cities Easter Egg Hunts
Langley
Fraser Valley
Sea to Sky Corridor
Have an event to add? Leave a note with details in the comments below or send an event listing in for free via the Miss604 contact form.