Our dear Rio Theatre needed saving and while many (tens of thousands in fact) added their support and signatures to back the favourite arts venue, writer, director, actor and podcaster Kevin Smith also showed his support on social media and offered to step up for the cause.
VFS alum and Vancouver lover here, ready to assist! I've long loved the @RioTheatre and would be honored and happy to do a benefit screening/Q&A to raise loot & awareness for the @RioTheatre! Would a Family Day event be too soon? https://t.co/jvJrPd8twk

— KevinSmith (@ThatKevinSmith) February 2, 2018
Well, the Rio was saved – for now, with a lot of fundraising and work still to go – and Kevin Smith is keeping his promise to help. Tickets are now on sale for a very special #SavetheRio edition of An Evening with Kevin Smith.
An Evening with Kevin Smith
When: Friday, March 30, 2018 Doors 6:00pm, Show 7:00pm
Tickets: Tickets $40 advance, $50 at the door. Proceeds from this event go directly towards supporting the #SavetheRio campaign. The first show sold out, a second show has been added, get tickets ASAP!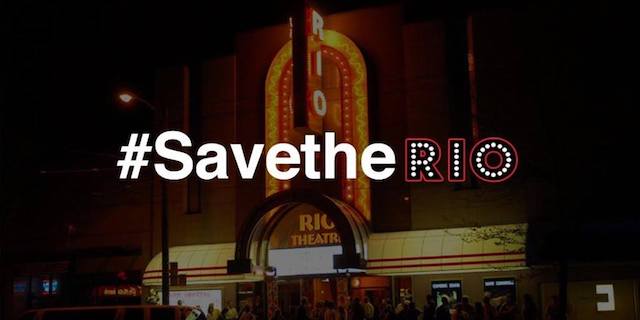 Kevin Smith has written and directed numerous films, including Clerks, Chasing Amy, Dogma, Jay & Silent Bob Strike Back, Red State & Tusk; Creator of AMC's Comic Book Men; authored Silent Bob Speaks, Shootin' the Sh*t with Kevin Smith, My Boring-Ass Life and most recently Tough Sh*t: Life Advice from a Fat,Lazy Slob Who Did Good. He can be heard daily at Smodcast.com, a vast network of podcasts.
An Evening with Kevin Smith is a chance to get up close and personal with the man who brought the world these films.
*Must be 19+ w/ID for entry and bar service. All tickets are general admission. Come early for great seats – we expect this to sell out in advance. **Sorry, Rio Theatre Groupons and passes not accepted.
SOLD OUT?! Yo, @RioTheatre! Since I'm already in town, it sure would be Van-groovy to do a SECOND SHOW on the same night! Let's add a 9:30 show and make more multicoloured Maple-smellin' money! #Vancouver https://t.co/zNQcb5WBdB

— KevinSmith (@ThatKevinSmith) February 22, 2018
Update Kevin Smith shared this post and expressed an interest in adding a second show! I'll provide an update once the Rio Theatre confirms, but be sure to jump on that ticket link as it's sure to sell out too.
Update Here is the link for the second show »