The 8th Annual Scotiabank Vancouver Canadians Hot Stove Luncheon is coming up January 26th. Hosted by the Vancouver Canadians in partnership with Scotiabank, this amazing event helps to raise funds for the Vancouver Canadians Foundation, which supports local charities, teams and organizations all across the Lower Mainland, including Challenger Baseball and Boys and Girls Clubs of South Coast BC.
Vancouver Canadians Hot Stove Luncheon
Where: Hotel Vancouver (900 West Georgia Street)
When: Friday, January 26, 2018 12:00pm to 2:00pm
Tickets: Call (604) 872-5232, visit the Nat Bailey Stadium Box Office at 4601 Ontario Street, or book online.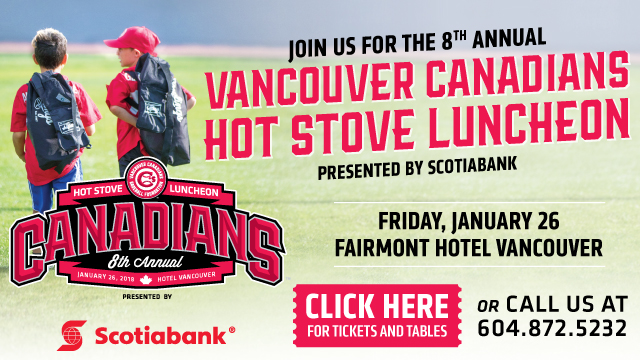 This year's event will feature a handful of special guests that will surely bring out the true baseball fans in each and every one as this event over the years has brought everyone from Marcus Stroman, Aaron Sanchezand and Russell Martinto to Hall of Famers Tim Raines and Roberto Alomar. The 8th annual event will feature a pair of baseball greats that will not disappoint.
Guests include: Blue Jays GM Ross Atkins, President Emeritus Paul Beeston, Former Blue Jays OF Lloyd Moseby.
The Vancouver Canadians Baseball Foundation brings fans together to celebrate their efforts from within their Foundation. Their goal remains to not only to raise funding for their many programs, but also bring awareness to the many local children from their own neighbourhoods that need their commitment and support.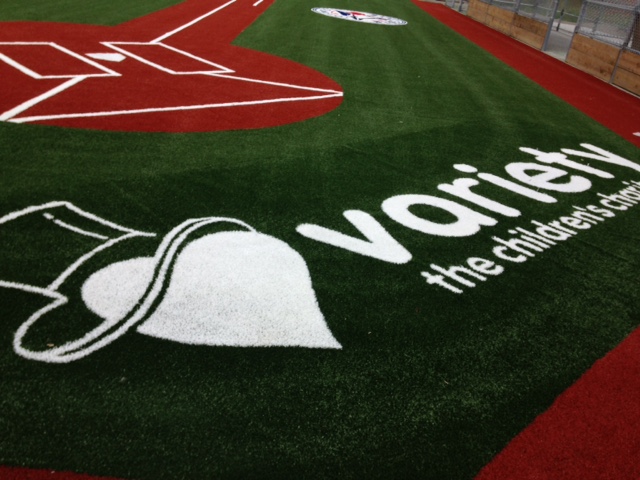 Thanks to the generosity of donors and partners, the Canadians have been able to welcome more than 1,000 children between the ages of 8 and 13 out to historic Scotiabank Field at Nat Bailey Stadium and provide them with the opportunity to play organized baseball, cost-free which includes their equipment, transportation and meals.
They also see more than 100 local volunteers donate their time to this project allowing children to feel safe, build confidence and learn the game of baseball on the same diamond that the Vancouver Canadians play on each summer. Follow the team on Twitter, Facebook, and Instagram for more information.