The 52nd annual Variety Show of Hearts Telethon returns to Global BC on Sunday, February 11, 2018 continuing with a single-day format filled with moving stories, joyous celebrations, and performances by nationally and internationally acclaimed artists, jammed into eight hours of entertainment.
Variety BC's Show of Hearts Telethon
When: Sunday, February 11, 2018 9:30am to 5:30pm
Where: Tune into Global BC live from the Molson Canadian Theatre at Hard Rock Casino Vancouver on television and live streaming online.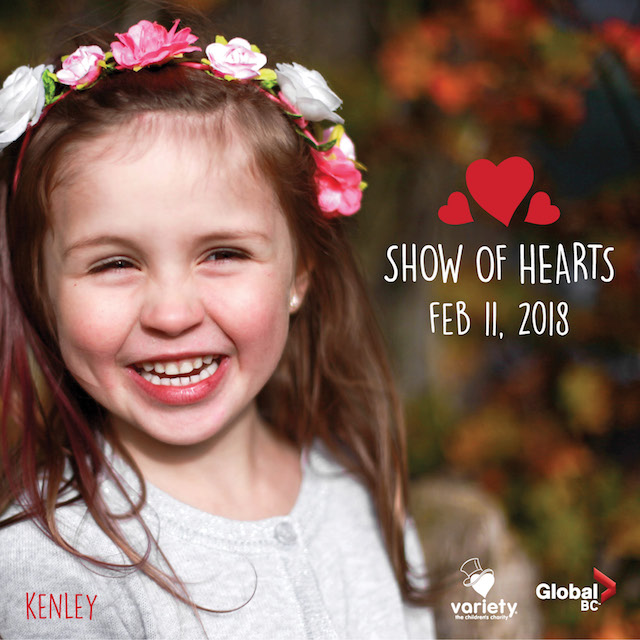 This year's Show of Hearts will include live performances by 12-year-old singing sensation Ty Waters, up & coming pop-soul singer Mathew V, Jason Baker Band, the Sojourners, roots rockers The Matinée and back by popular demand, the cast of Working My Way Back to You – A Jersey Boys Tribute.
As Variety BC enters its 52nd year, its humbling and awe-inspiring history provides them with the foundation needed to be bold and innovative, as they look forward with renewed enthusiasm and excitement for the next half century of helping families and children with special needs.
From mental wellness or mobility program grants, to specialized therapies, education programs, and lifesaving medical equipment and supplies, Variety helps BC kids. There are the iconic Sunshine Coach vans, and vital the Surrey Memorial NICU, just to name a few ways Variety is there for BC families, time and time again.
New This Year
The Telethon is known for its phone panel (Gold Panel) on stage and now you can be a virtual Gold Panelist by setting up your own online fundraising page for Variety. Collect donations from friends, colleagues, and family members and be a part of Telethon even before it begins!
Finally, the Batemans are back! All who donate $169 will receive a poster from legendary wildlife artist Robert Bateman.
Lottery
Don't miss your chance to win one of three incredible prize packages in the Show of Hearts Lottery! There's an all inclusive trip to Los Cabos up for grabs along with a NASCAR Driver for a Day experience, and a luxury getaway in Charleston.
Ways to Give
Donate online, by phone 310-KIDS (5437) toll-free in BC, or by texting KIDS to 45678 to make an automatic $20 contribution.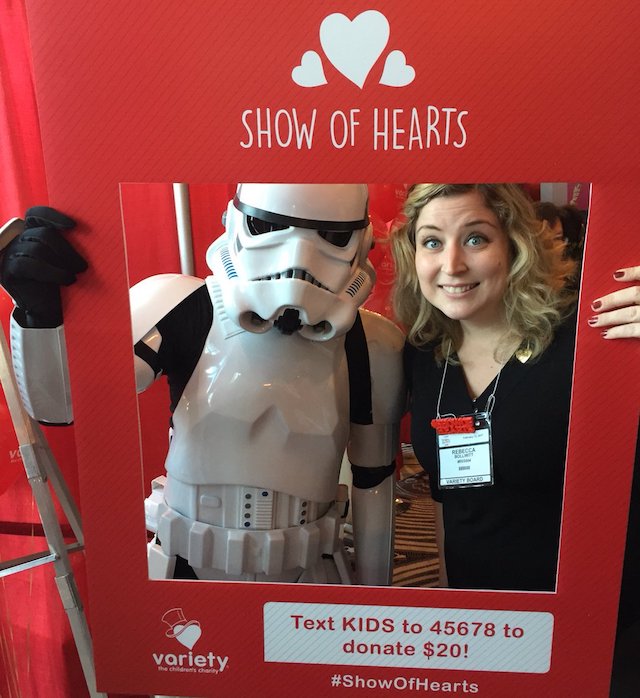 Miss604 is proud to return as the sponsor the Social Lounge at the Show of Hearts Telethon, where my team of amazing friends and colleagues — who all social media superstars — will be sharing updates throughout the day, from the VIP lounge, behind the scenes, with honoured donors, volunteers, performers and more. Follow along on social media using the tag #ShowOfHearts.
Rebecca Bollwitt is a member of Variety BC's Board of Directors and Miss604 is the proud sponsor of the Show of Hearts Telethon's Social Lounge