The 12th annual Take a Hike Foundation Moonlight Snowshoe is coming up on February 15th and as a new sponsor of this event, I thought I would learn – and share – more about this local organization.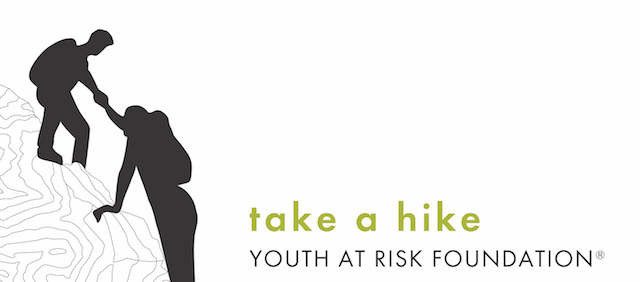 Take a Hike's Model
In secondary schools across the province, some students are falling through the cracks and failing to graduate from high school. In many cases, this is due to their circumstances, not their abilities. At-risk students may find themselves unable to cope in the traditional school system when they are struggling with abuse, addiction, mental health issues, hunger, poverty, or violence.
The team behind Take a Hike includes teachers, clinical therapists, youth and family workers and adventure-based learning specialists. The program establishes the right conditions necessary for students to experience success and provides students the opportunity to graduate, rebuild relationships and develop life skills. It achieves this by uniquely combining adventure-based learning, academics, therapy and community involvement.
Take a Hike's Impact
One of the best ways to learn about an ogranization, that I have found, is by listening to the individuals that they support. In Take a Hike's recent January newsletter, they featured a story from Mannat, a Grade 12 student:
"The first trip I ever went on was a canoe trip and that is where reality hit me. I didn't know that we would be on the move every day to a different place with all our stuff and I think that was the biggest shock. I cried for three days on that trip about how much I wanted to go home and how I was going to drop out of the program when I got back into the city, but I guess that didn't happen because I ended up completing that canoe trip, three other trips, and I am still here enjoying every bit of Take a Hike.

What I realized on that trip was that life around you continues to keep growing and moving even when you feel like everything around you is falling apart. All you have to do is just step back and take a break from what is going on without phones or other distractions. I felt at peace and content with myself after that first trip. Take a Hike has helped me grow as a person and has really put me on the right path in my life."
Take a Hike students are now busy preparing for their second multi-day trip of the school year. Every year your support makes it possible for each classroom to take three intensive, challenging outdoor trips that get students out of the city and give them opportunities to grow.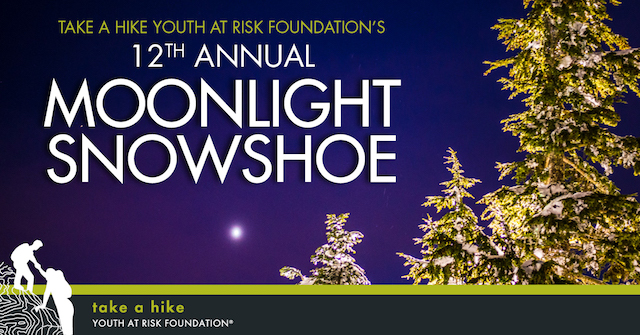 Take a Hike Foundation Moonlight Snowshoe
This is your chance to be part of an intimate and inspiring evening, alongside Take a Hike's students and staff, on a guided snowshoeing under the moon.
Where: Mount Seymour – The Hut (1700 Mount Seymour Road)
When: Thursday, February 15, 2018 at 5:00pm
Registration: Already 2/3 full! Register today »
The evening will include the guided tour, food, live music, silent auction and prizes, and more all in support of a great cause! Follow the Foundation on Facebook, Twitter and Instagram for more information.