Dine Out Vancouver is an annual tradition, where you get to attend culinary events, snack at a food truck pod, taste delicacies from world-class chefs, and of course enjoy the classic prix-fixe tasting menus at over 200 restaurants. Now, you can Dine Out and stay close to home with options in Surrey, Langley, Abbotsford and beyond.

Dine Out in the Fraser Valley
The Keg Steakhouse and Bar locations in Langley and Surrey (on Scott Road and in Morgan Creek) are all participating. Can you say Prime Rib and Billy Miner Pie?
Charcoal & Woodz at the Holiday Inn Surrey, Cloverdale has a Dine Out menu with Lamb Osso Bucco, Grilled BC Sockeye Salmon, or Bourbon BBQ Baby Back Ribs House Smoked.
White Rock's iconic Boathouse is participating, with lunch and dinner menu options. Chowder with Coconut Pacific Cod and Sea Salted Fries is just the ticket on these dreary January days.
Afghan Kitchen on 24th Ave in Surrey has a Vegetarian Dine Out Menu as well as a regular Dine Out Dinner Menu. Fresh Restaurant at the Sheraton in Guildford has a Dine Out Dinner Menu with optional wine pairing flight.
Neptune Seafood Restaurant (on King George Blvd) is a member of Commanderie des Cordons Bleu de France and their Dine Out Menu features dishes like Braised Whole Fresh Abalone with Vegetable or Cream Whole Lobster with E-Fu Noodle, or Pan Fried Rack of Lamb with Black Pepper or Stir Fried Jumbo Fresh Scallops with XO Sauce.
Pat Quinn's Restaurant at Tsawwassen Springs has a Dine Out Lunch Menu and Dine Out Dinner Menu as well.
Moxie's Restaurants in Langley and Abbotsford have a Dine Out Dinner Menu to enjoy, with options ranging from Spicy Tuna Rolls, to Guacamole, Red Thai Curry, and a Mini Sticky Toffee Pudding to round out your meal.
Reservations are highly encouraged and recommended. Click the links on each restaurant to view their full menus online and to book your tables during Dine Out Vancouver, January 19 to February 4, 2018.
Bonus: JRG Dine Out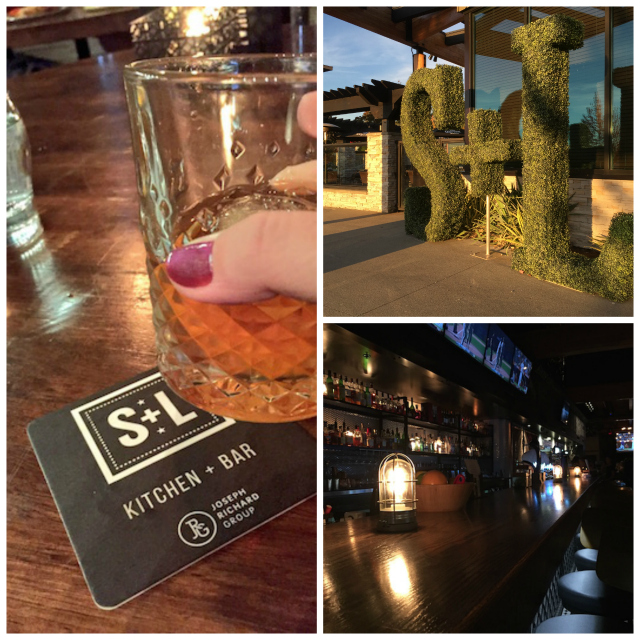 The Joseph Richard Group's 13 public houses (Abbotsford, Coquitlam, Langley, Maple Ridge, Richmond, Surrey and White Rock) and S+L Kitchen & Bar (Abbotsford, Langley, Surrey) locations will participate in their own JRG Dine Out, January 19 to February 4, 2018.
JRG's culinary team, led by JRG Director of Culinary Operations Matthew Stowe (Top Chef Canada winner), has created a $20 menu for its public houses and a $40 menu for its three S+L Kitchen & Bar locations. Reservations are recommended.