Broadway Across Canada is thrilled to announce this year's stunning season at the Queen Elizabeth Theatre in Vancouver. It will all begin with the Tony and Grammy Award-winning true story, BEAUTIFUL – THE CAROLE KING MUSICAL. Up next, direct from Broadway, comes THE ILLUSIONISTS, a high-tech magic extravaganza. The season concludes with the previously announced homegrown Canadian musical, the uplifting, critically acclaimed COME FROM AWAY.
In addition to three-show package, there are two special additions to the regular line-up, featuring Cameron Mackintosh's new production of the Tony Award-winning musical phenomenon, LES MISÉRABLES and back by popular demand The BOOK OF MORMON returns to Vancouver for a limited one week engagement in 2018.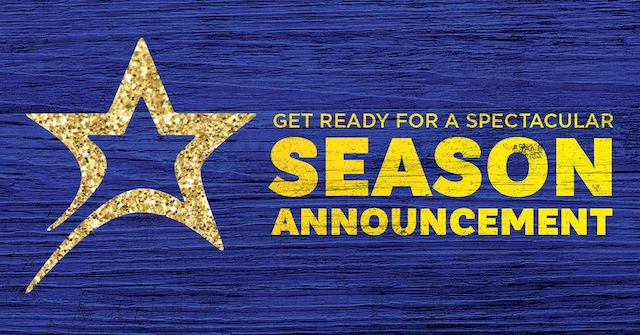 Broadway Across Canada 2018-2019 Shows
BEAUTIFUL – The Carole King Musical – November 13 – 18, 2018
The Carole King Musical tells the inspiring true story of King's remarkable rise to stardom, from being part of a hit songwriting team with her husband Gerry Goffin, to her relationship with fellow writers and best friends Cynthia Weil and Barry Mann, to becoming one of the most successful solo acts in popular music history. Along the way, she made more than beautiful music, she wrote the soundtrack to a generation.
THE ILLUSIONISTS – January 15 – 20, 2019
Direct from Broadway, the world's best-selling magic show is coming to Vancouver. This mind blowing spectacular showcases the jaw dropping talents of five of the most incredible Illusionists on earth. THE ILLUSIONISTS – LIVE FROM BROADWAY has shattered box office records across the globe and dazzles audiences of all ages with a powerful mix of the most outrageous and astonishing acts ever to be seen on stage. This non-stop show is packed with thrilling and sophisticated magic of unprecedented proportions.
COME FROM AWAY – March 5 – 10, 2019
The true story of the small town that welcomed the world. Broadway's COME FROM AWAY has won Best Musical all across North America! The New York Times Critics' Pick takes you into the heart of the remarkable true story of 7,000 stranded passengers and the small town in Newfoundland that welcomed them. Cultures clashed and nerves ran high, but uneasiness turned into trust, music soared into the night, and gratitude grew into enduring friendships.
SEASON OPTION: LES MISÉRABLES – July 10 – 15, 2018
Cameron Mackintosh presents the new production of Alain Boublil and Claude-Michel Schönberg's Tony Award-winning musical phenomenon, Les Misérables, direct from its acclaimed Broadway return. Featuring the beloved songs "I Dreamed A Dream," "On My Own," "Stars," "Bring Him Home," "One Day More," and many more, this epic and uplifting story has become one of the most celebrated musicals in theatrical history. With its glorious new staging and dazzlingly reimagined scenery inspired by the paintings of Victor Hugo, this breathtaking new production has left both audiences and critics awestruck.
SEASON OPTION: THE BOOK OF MORMON– September 25 – 30, 2018
This outrageous musical comedy follows the misadventures of a mismatched pair of missionaries, sent halfway across the world to spread the Good Word. Now with standing room only productions in London, on Broadway, and across North America, The Book of Mormon has truly become an international sensation. Contains explicit language.
Winner of six 2017 Tony Awards, including Best Musical, and 2018 Grammy Award® nominee DEAR EVAN HANSEN will play Vancouver as part of the 2019/2020 season. Subscribers from the 2018/2019 season will have first access to DEAR EVAN HANSEN when they renew their full subscription for the 2019/2020 season. The dates and performance schedule will be announced at a later date.
Season Packages
Three show Season packages start at $145 and are available today for existing 2017/2018 subscribers. Packages go on sale to the general public beginning Monday March 22nd online or by phone at 866.542.7469 (Monday through Friday, 9:00am to 5:00pm).
Season ticket packages for the Broadway Across Canada 2018/2019 Vancouver Season vary in price depending on performance, seat location, and date of purchase.
Broadway Across Canada – 2018/2019 Vancouver Season Subscribers receive exclusive perks, including: priority seating access, guaranteed prices, easy payment plans, guaranteed same seats locations for all season presentations, ticket exchange services, lost ticket replacement, online upgrades and NY ticketing services.
Follow Broadway Across Canada on Twitter and Facebook for more information about their shows coming to Vancouver in 2018-2019.