The SnowSeekers team has once again headed to Terrace, Quesnel, Wells, Barkerville, and Smithers to explore and report on some of the amazing conditions, terrain and experiences in Northern BC. This season, follow the second annual #SkiNorthBC on social media and through this story series.
How to Spend 48 Hours in Terrace
Contributed by Abby Cooper. Photos by Andrew Strain.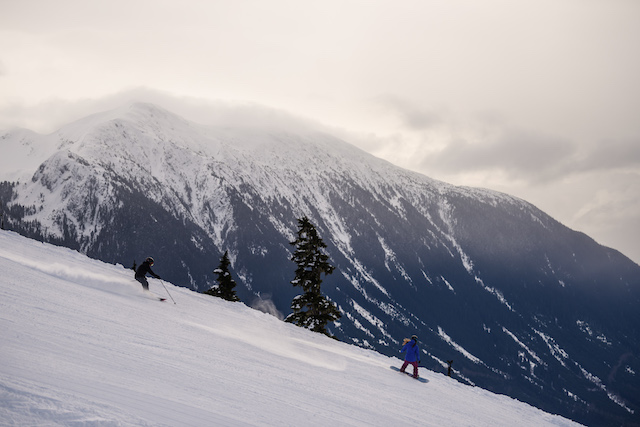 40 feet of snow fall a year, yes friends, this is the average for Shames Mountain, My Mountain Co-op. Shames is located just west of Terrace BC and is truly a Mecca for skiers and snowboarders. This community run ski resort is known as one the snowiest places in North America. With hopes of experiencing our deepest day on the slopes yet and the lure of the epic terrain lingering both in the resort boundaries and beyond, we had to see for ourselves.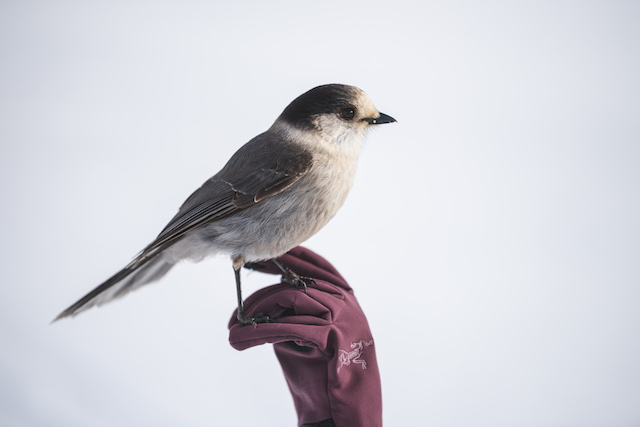 Get all the 48 Hours in Terrace tips by reading this SnowSeekers story »
Arriving too late to ski, our crew meet up at Ninja Sushi, it's important to remember when staying on the coast not to miss an opportunity for great sushi, this was no exception! We spent the rest of the evening of meeting some of the fine folk that call Terrace home over local craft beers at Sherwood Mountain Brewery.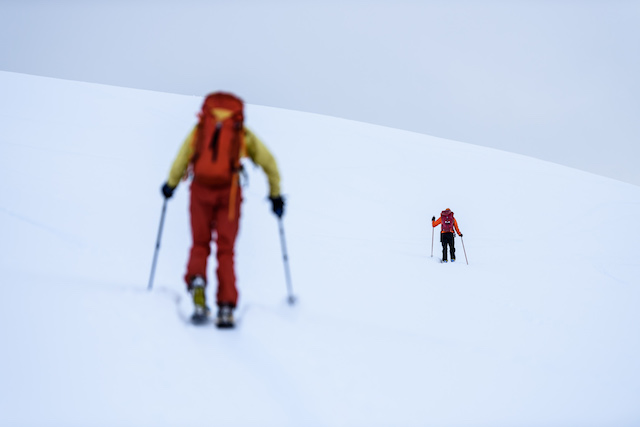 By noon on our first day on the slopes, we had eaten our weight in snow purely from the amount of face shots consumed. Some how we seemed to barely make a dent in the terrain accessed off the upper T-Bar and yet two thirds of the mountain was still to be explored. After we shared lunch with the local Whiskey Jack birds, we ventured into a different zone on the mountain. Our first day at Shames provided a full sampler of terrain, snow and weather.
At night we embrace local eats at Mumford's Beerhouse and Grill. Followed with a dose of Terrace culture at the bowling alley.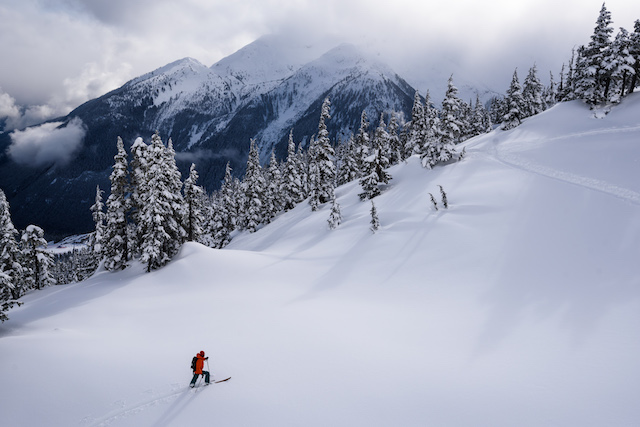 We awoke the next morning to another foot of snow we certainly were excited to experience the magic of Shames all over again. The day escaped us once again as we were completely consumed by the enjoyment of safely playing in the backcountry with friends. As dusk neared we skied down to the cars and drove straight to the airport. And that my friend is how to spend 48 hours in Terrace! It's worth mention the amazing helicopter accessed terrain by Shames Mountain's neighbour, Northern Escape Heli.
We didn't have the time on this trip, but a repeat Terrace trip just a week later lead to some of the deepest days I've had on the planet at Northern Escape Heli!
Get all the 48 Hours in Terrace tips by reading this SnowSeekers story »
If you go
The Northwest Regional Airport services Terrace and Shames Mountain via flights daily direct from YVR. Make a ski adventure this season that will leave you different, go discover somewhere new, #SkiNorthBC!
For more on skiing in Northern BC, set a bookmark to check out the #SkiNorthBC expedition page on a regular basis. More stories and videos will be coming out all season long.