by

Disclosure: Sponsored Post

— Sponsored by Cuso International Please review the Policy & Disclosure section for further information.
Earlier this season, I shared the story of BC midwife Jennica Rawstron, a volunteer midwife supervisor with Cuso International in Ethiopia. She worked alongside local midwives, who were helping women through difficult deliveries – often in situations that most Canadian women would never face. As a Canadian midwife, Jennica was tasked with training her Ethiopian counterparts at a hospital.
This season, you can give to the Cuso CAN Fund, which supports Cuso International's high priority maternal and child health projects in Ethiopia, Benin, Nigeria, Tanzania and the Democratic Republic of Congo.
How to Give
Click here to donate to the Cuso CAN Fund »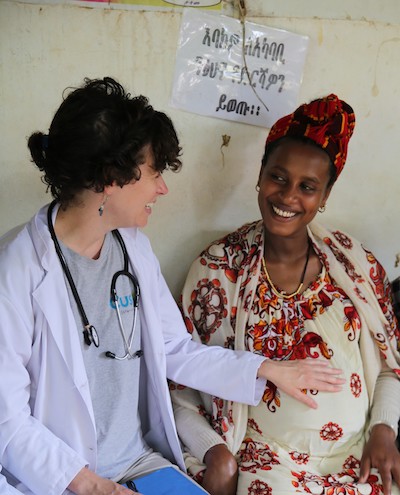 This holiday season, you can give pregnant women in Ethiopia the gift they want more than anything else: to deliver their babies safely. Women like Abeba, who arrived at Pawe Hospital, bleeding, in labour and in distress.
Her husband Mulu sat by her side, hoping the bleeding would stop. Praying for her life and the life of their unborn child. Through your support, midwives at the hospital had been learning how to handle birth emergencies from vounteers like Jennica.
Because of their training, they were able to stop Abeba's bleeding and called a doctor to perform a c-section. Shortly after, Abeba delivered a healthy baby boy.
When you support the health of moms and babies, your gifts will have a ripple effect within families and communities. Healthy mothers can take better care of their children, and they can work to lift their families out of poverty. Healthy children can go to school, realize their potential, and build the future of their communities and countries.
Click here to donate to the Cuso CAN Fund »
In Canada, most mothers and babies have access to the care they need in hospitals, or at home through the services of midwives. But in Ethiopia there are fewer qualified health workers. As a result, Ethiopian mothers and babies are far more likely to lose their lives from causes that are easily preventable with the basic health care and resources.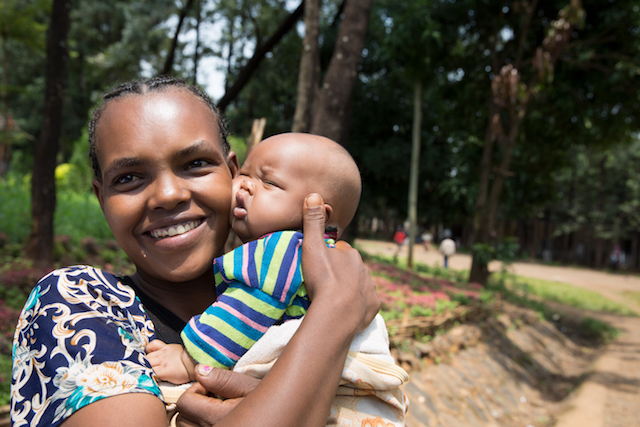 Your monthly gifts will ignite a chain reaction of positive change that starts with healthy moms and babies, and ends with thriving families and communities. To learn more, follow Cuso International on Facebook and Twitter.