In keeping with our yearly mother-daughter holiday tradition, my mother and attended The Nutcracker, and this time we saw Goh Ballet's rendition, which was the most dynamic version of the ballet I have seen to date.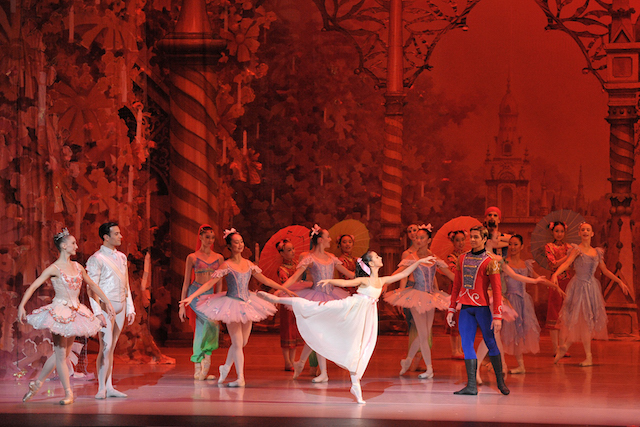 Goh Ballet has been producing its version of The Nutcracker for the past 9 years. Principal dancers this year are Elizabeth Murphy (Sugar Plum Fairy) and Jerome Tisserand (Cavalier Prince) from the Northwest Pacific Ballet (out of Seattle). Dancers also include the National Ballet of China's Dianya Wu (Snow King) and Ziyu Xu (Snow Queen).
The performance had this wonderful layering effect in ability and style, which gave a textured quality to performance that ran throughout the evening. On top of the incredible dancing, I was thrilled to see one of my local favourite Film & TV actors, Jacqueline Robbins, one half of the Robbins twins, who played a very animated and fun Grandmother.
The Vancouver Opera Orchestra performed Peter Ilich Tchaikovsky's score live, there was a children's chorus that sang in one of the scenes, and with the elaborate sets and so much detail given to costume and props (including foam looking like cheese being dropped by the little mice), I was constantly stimulated throughout the evening.
However, what I really liked about attending this performance, was the company—the audience was so diverse in age and culture.
You can still catch The Nutcracker on stage at The Centre on December 15, 18 and 19 at 7:30pm, December 16 at 2:00pm and 7:30pm, and December 17 at 3:00pm and 7:30pm. Tickets are available online through Ticketmaster.