Variety Week has become the fall kick off for the annual Show of Hearts Telethon in February that helps Variety – the Children's Charity assist BC kids with special needs. I'm very pleased to share the news that this year, the campaign has raised enough to support over 330 kids!
Variety Week on Global BC Raises Over $835,000
With donations received from all across British Columbia, Variety – the Children's Charity announced that over $835,000 has been raised in support of children with special needs during the second annual Variety Week on Global BC.
Variety Week allowed viewers to experience firsthand the difference every dollar donated to Variety BC can make, as they were introduced to children and families supported by the charity throughout every Global BC newscast during the week. Many of these stories will be updated at the 2018 Show of Hearts Telethon on Global BC in February.
"Our goal with Variety Week was very simple," said Variety BC CEO Cally Wesson. We wanted to help as many kids with special needs in BC as we possibly could, and I think we have done that by really showing the need, and impact of our donors' contributions. With our average grant for a child coming in at around $2,500, we raised enough during the week to make a make a real, tangible difference for more than 334 kids and their families."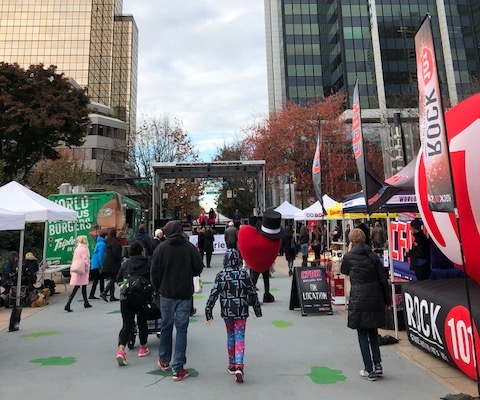 To conclude the week, Variety BC hosted a street festival on Friday at Robson Square in downtown Vancouver, with entertainment including performances by special guests The Washboard Union, Eli Bennet, Todd Richard and Shylo Sharity. Global BC was there throughout the day, with the News Hour at 6 broadcast live on location.
"It's really important for us here at Global to be helping the community; to be helping families and children in the province where we live," said Jill Krop, Director, News & Community, Global BC. "We have an amazing medical system in Canada, and yet there is so much that our tax dollars don't cover, so many needs that go unfunded or underfunded, and that's really where Variety steps in."
Donations came from every corner of the province, with a few special donors even offering sizable matching contributions each day throughout the week.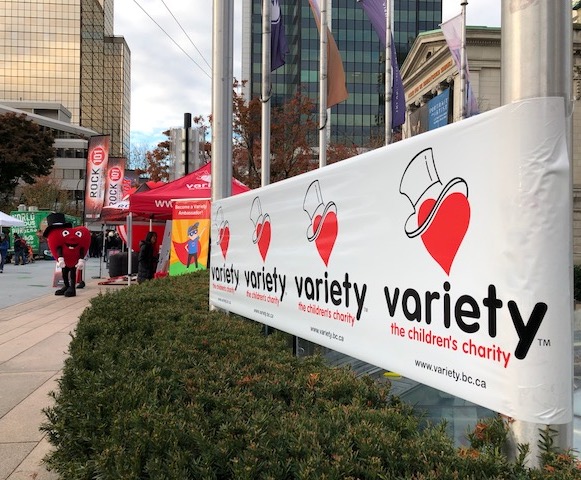 "We have had an amazing amount of support, with matching donations from Victory Square Technologies, Coastal Ford, Connect Hearing, Will Webster Foundation and Maple Ridge Chrysler," said Wesson.
"Add to that the combined support from so many individuals who came together from all across the province to rally around a common goal. I can't thank them enough, or our partners at Global BC for everything they do for us, and for making this week possible."
Other sponsors throughout the week included: Artech Audio, Canada, Scaffold, Cloverdale Rodeo, Joseph Richard Group, Miss604, Strathcona Beer Company, TripleO's and White Spot.
About Variety BC
Variety – the Children's Charity steps in where health care ends, providing direct help to children with special needs in BC and the Yukon. For over 50 years Variety has ensured children have the support to reach their potential. Funding from Variety helps to cover costs for medical care and services, mobility equipment, specialized therapies and developmental programs not covered by private or public health plans.
There is still a tremendous need to help thousands more kids and families in BC. Those who missed Variety Week can still go online and make a donation at or call 310-KIDS (5437). For more information, follow Variety on Facebook.
Miss604's Rebecca Bollwitt is a proud member of the Board of Directors of Variety – The Children's Charity of BC