by

Disclosure: Sponsored Post

— This post is sponsored by Riverway Clubhouse Please review the Policy & Disclosure section for further information.
Your dream wedding awaits at the Riverway Clubhouse! You've found that special someone to spend the rest of your days with. You've got the perfect ring. Now it's time to find that ultimate spot to make your dream day come true.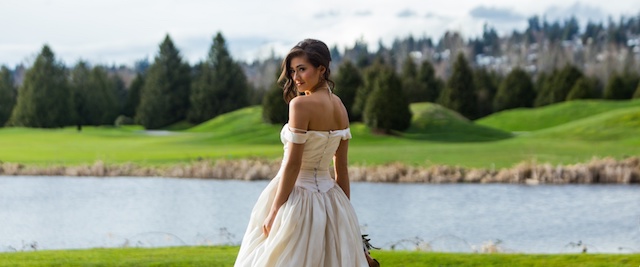 Imagine your once-in-a-lifetime moment surrounded by loved ones in the spectacular Riverway Clubhouse in Burnaby. As one of Metro Vancouver's most beautiful venues, the clubhouse boasts stunning wood-beamed architecture and floor-to-ceiling windows that offer incredible views of the surrounding Riverway Golf Course.
Along with a grand, spacious venue that seats up to 210 guests (as well as other important features) this idyllic venue also presents a picture-perfect lakeside space for outdoor ceremonies.
Take some time to explore the Riverway Clubhouse for yourself, because the decision on where to have your wedding is likely to be one of the most important you'll make… perhaps second only to the dress.
To help you make this dream day a reality, the Riverway Clubhouse hosts Wedding Open House events throughout the year. Fortunately, the next Open House is coming up soon.
Riverway Wedding Open House in Burnaby
When: Saturday, November 25, 2017 from 10:00am to 1:00pm
Where: Riverway Clubhouse (9001 Bill Fox Way, Burnaby)
Admission: Open Houses are complimentary, though reservations are required. RSVP and receive more information here » or email food(at)burnaby.ca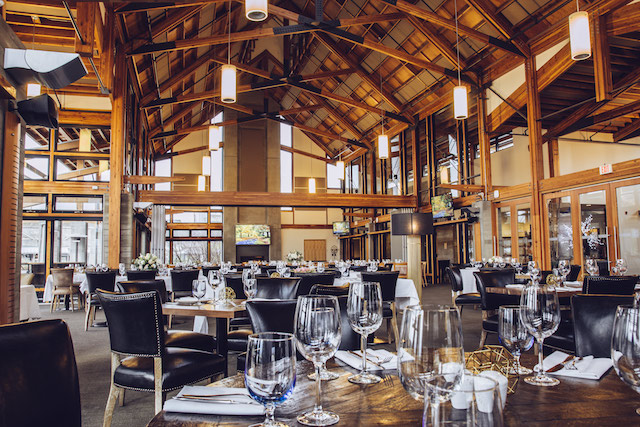 Your Seamless and Special Wedding
While your wedding day is one of the biggest and most special moments of your life, it shouldn't be one of the most stressful. The expert and professional staff at the Riverway understands this all too well. Here, you'll find friendly and helpful staff to answer all of your questions – as well as various professional services included with every booked wedding.
Along with your very own Riverway wedding expert, each wedding at the Riverway features some key amenities and services as part of the booking…because one of the happiest moments of your life should also be one of the most worry-free.
Among other features, your Riverway wedding includes a menu tasting for two, audiovisual equipment, ceremony rehearsal space, full standard set up and take down of your reception, as well as service staff and a bartender – among other amenities and services.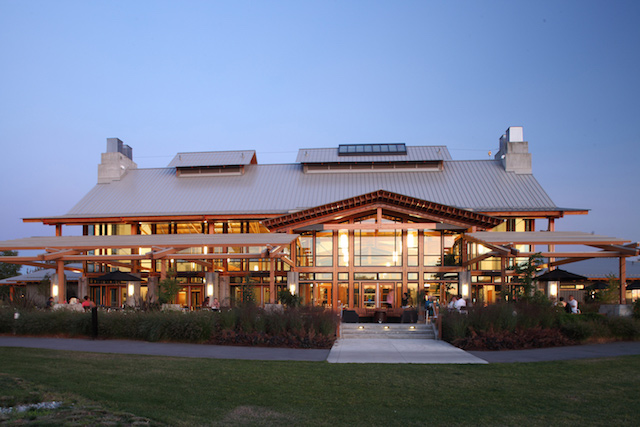 Expert Culinary Team
At the Riverway Clubhouse, the spectacular setting and experienced staff are matched only by the expert cuisine prepared by award-winning Executive Chef Jason Mok and his talented culinary team.
"We know that food is an integral part of any wedding," explains Chef Mok. "That's why every dish is carefully crafted and thoughtfully prepared, because food is part of the shared experience – and so important to everyone's enjoyment on this very special day."
Visit the Open House to learn more about the Riverway Clubhouse and other unique City of Burnaby venues. RSVP here » or email food(at)burnaby.ca.