St. Paul's Foundation is celebrating 20 years of giving, and a Vancouver holiday tradition, when the Lights of Hope are illuminated on November 16th. Volunteers from far and wide build the iconic display using donated materials and 10 kilometres of string lights that illuminate St. Paul's Hospital, inspiring people to donate.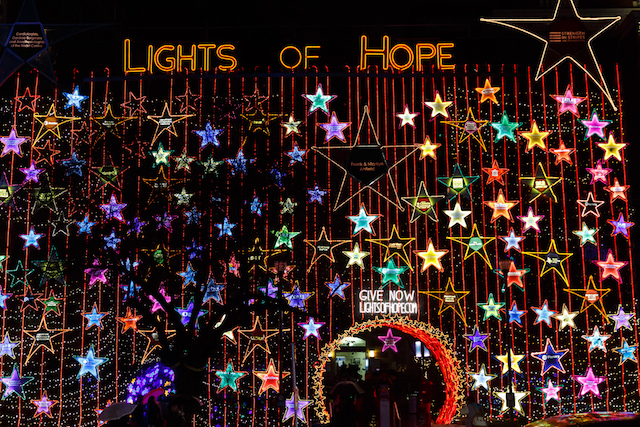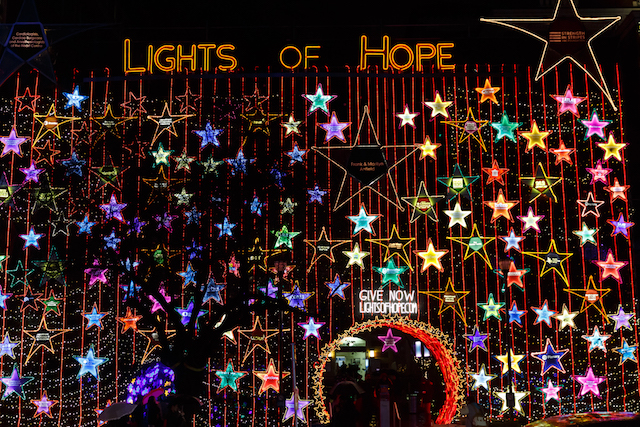 Lights of Hope at St. Paul's
Date: Thursday, November 16, 2017
Time: 6:00pm to 8:00pm, with lighting display and fireworks between 6:30 and 7:00pm
Location: St. Paul's Hospital, 1081 Burrard Street, Vancouver
Bringing together thousands of locals and visitors, the festive and family-friendly celebration will feature the official lighting of the display, fireworks, local choirs singing Christmas carols, hot chocolate and food trucks lining Burrard Street.
Switching on the 100,000 sparkling lights and more than 200 stars that make up the spectacular display, the community celebration marks the beginning of St. Paul's annual Lights of Hope fundraising campaign which raises funding for the greatest needs of caregivers, patients, residents and loved ones across Providence Health Care's hospitals and residences. The lights will remain on for the entire holiday season.
Since it began in 1998, community donations to Lights of Hope have totalled more than $31 million. Lights of Hope funds directly support sites and programs across Providence Health Care, funding urgently needed equipment, life-saving research, items and services that are essential for patients and residents, and community programs, which would otherwise not be funded through traditional channels.