by

Disclosure: Sponsored Post

— This post is sponsored by Kal Tire Please review the Policy & Disclosure section for further information.
You can purchase or upgrade your winter tires and also support an awesome cause in your community this season with Kal Tire and Food Banks in BC.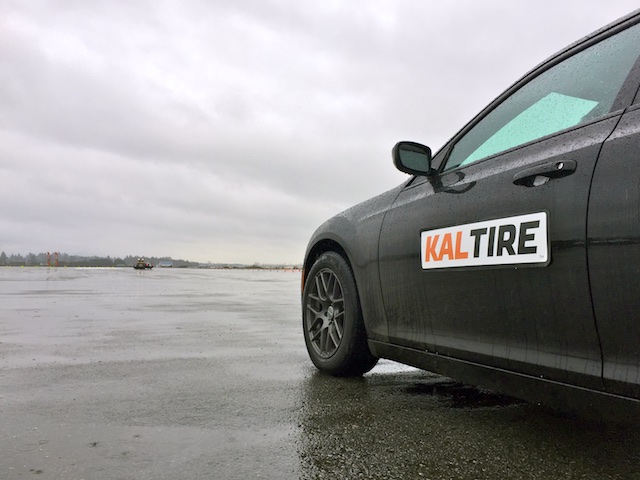 I didn't really realize the impact and effectiveness that winter tires can have on a car until I was ripping across a closed course runway at the Pitt Meadows airport with Kal Tire and slamming on my anti-lock brakes last year. I then repeated the process a few times, at various speeds and with various tires, getting quite an education. Winter tires are crucial components, and they're even legally required on many BC highways starting in October and lasting throughout the season.
When you purchase a set of any four tires at Kal Tire this season, you will receive $50 off your tire purchase and your local food bank will also receive $50. All donations stay in your local community, and the cash donation gives your local food bank some great buying power.
For every $1 the food bank gets, it can turn it into almost $3 worth of food, enabling your donation to go further so they can provide non-perishable items for those in need. Also, about 40% of food distributed by food banks is fresh, meaning your dollar contributions can help them purchase and supply what is most needed.
Over 860,000 Canadian use the food bank each month and 1 in 3 food bank users is a child. 156,000 Canadian in rural communities also rely on a food bank.
Participating Kal Tire locations in BC:
Richmond
Langley
Maple Ridge
Delta
Port Kells
Surrey
White Rock
Coquitlam
New West
Burnaby
North Vancouver
Chilliwack
Vernon
Salmon Arm
Kelowna
West Kelowna
Penticton
Prince George
Victoria
Nanaimo
Kamloops
and Merritt!
This is a great way for families to ensure they have safe tires on their vehicle this season as well as make an enormous difference for other families in our community. For more information, follow Kal Tire on Twitter, Instagram, and Facebook.