Visit Heritage Christmas at Burnaby Village Museum this season for some old-fashioned fun and spectacular light displays. A stroll down the streets of the Village is magical; the 1920s style lights, the cedar boughs, wreaths and big red bows are welcoming. Window displays and inside scenes highlight winter and Christmas items of times past.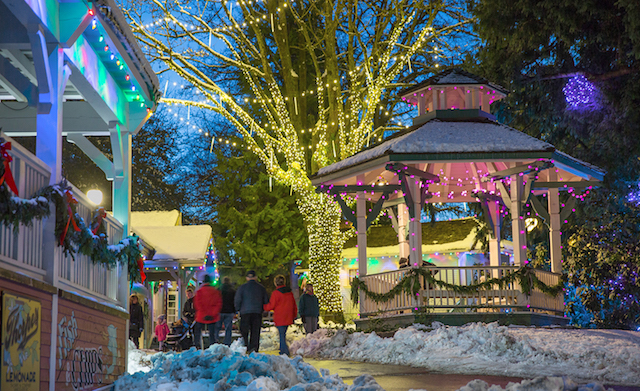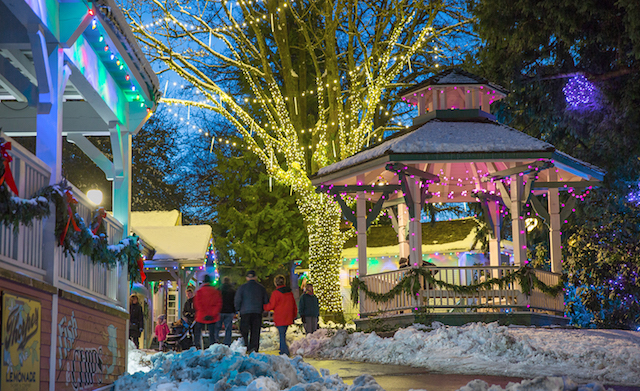 Heritage Christmas at Burnaby Village Museum
Address: 6501 Deer Lake Ave, Burnaby
When: November 25 to December 15, 2017 Monday to Friday, 1:00pm to 5:30pm; Saturday & Sunday, 1:00pm to 9:00pm. December 16, 2017 to January 5, 2018 Daily 1:00pm to 9:00pm, closed December 24 & 25.
Admission: Gate admission is FREE! Rides on the carousel are $2.65 each or $31.25 for Baker's Dozen (which make great stocking stuffers).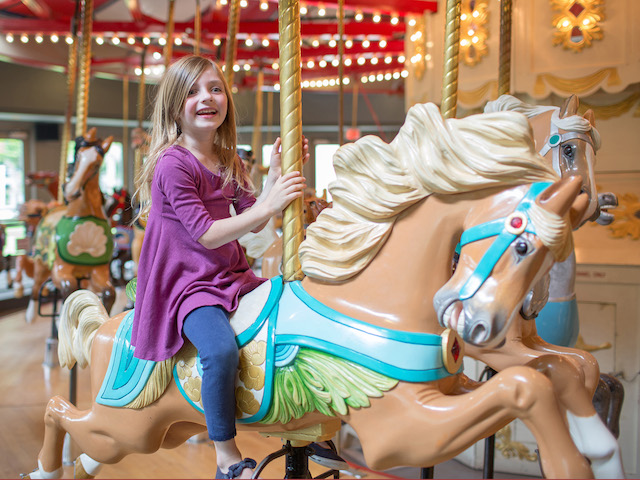 The light displays throughout the site will twinkle and amaze and delight, while aromas from Heritage Baking wafting from the Farmhouse kitchen tickle your nose on Sunday afternoons from 2:00 to 4:00pm.
Visit with Father Christmas weekends 2:00pm to 5:00pm; 6:00pm to 8:00pm; and December 18-22 from 6:00pm to 8:00pm.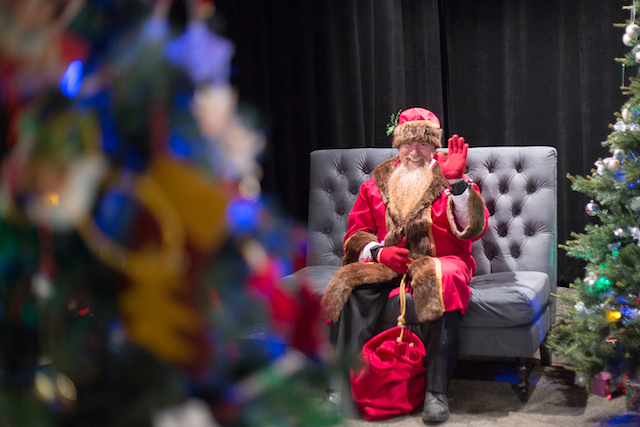 Enjoy free live performances in Brookfield Hall of Forte Theatre Society's Toy of the Year, Rainforest Theatre's The Sword in the Stone: A New Musical.
Explore the traditional Yuletide scenes displayed in the heritage homes, grab a songbook and join a Holiday-Sing-Along, or see if you can complete the Twelve Days of Christmas Scavenger Hunt before doing a craft with the kids.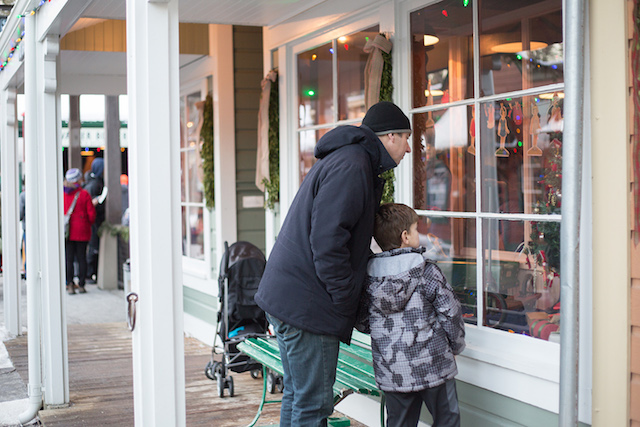 Special entertainment includes choirs, musicians, magicians and storytellers will be performing daily and the full schedule is available online here »
Bright in Burnaby
When: December 2, 4:00pm to 9:00pm
New this year! Heritage Christmas season commences with the official launch, Bright in Burnaby. Festivities include an official Tree Lighting ceremony at 6:00pm followed by refreshments (while supplies last). Plus, support the Burnaby Christmas Bureau. All proceeds from carousel tickets sold will be donated to the Bureau. Concord Pacific has committed to matching the funds raised. It'll be a fun evening, for a great cause!
Plan your visit to Heritage Christmas and Burnaby Village Museum on Facebook and Twitter for information about this event and more.
Miss604 is a proud sponsor of Heritage Christmas 2017-2018