What's even better than giving an awesome gift? A gift that keeps on giving of course! According to the Canadian Red Cross, an impressive 63% of Canadians feel compelled to donate to charity or volunteer their time as we approach this holiday season. In this spirit, I have put together a gift guide, with meaning. You can give a thoughtful gift to a friend or loved one, and in turn that gift also supports your community or efforts abroad.
Gifts with Meaning That Give Back
Organization: Downtown Eastside Neighbourhood House
Gift: Holiday Gift Baskets for $99 including local, hand-made, artisinal items from local businesses. Bombay Masala Tea, olive oil, honey, salmon, locally-roasted coffee and much more in this delicious gift. All proceeds benefit DTES Neighbourhood House and their programs. Delivery is free to Burnaby, Vancouver, Richmond, North Vancouver and West Vancouver.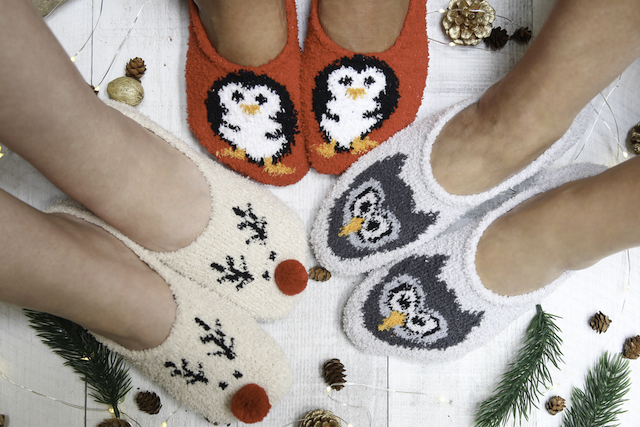 Organization: Big Brothers Big Sisters Of Canada
Gift: Cozy For A Cause With Bootlegger supports BBBSC when you purchase some festive Holiday Slipper Socks for $10, $1 of each pair sold directly benefits the charity. The money raised helps ensure that Canadian youth who are in need of a mentor receive the support of an adult to help them tackle issues like bullying, and help to give them self-confidence.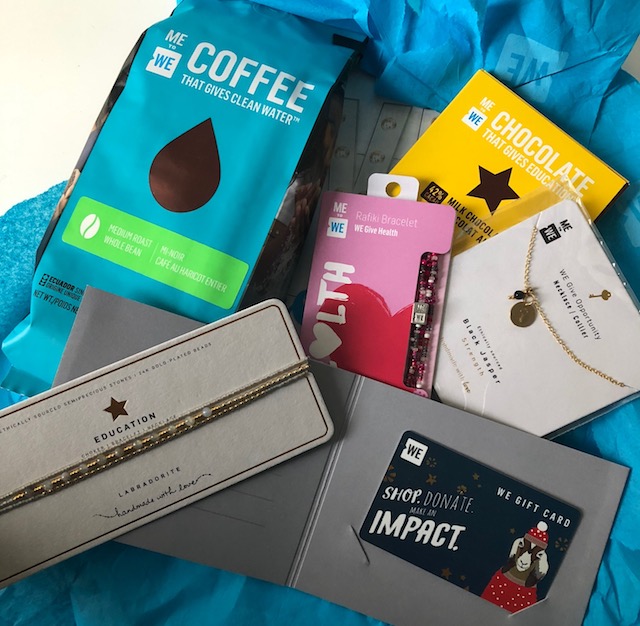 Organization: Me to We
Gift: Browse an entire catalogue of handmade items, from coffee to necklaces, each supporting a pillar of Me to We's programs: Education, Water, Health, Food, and Opportunity. Just one example: You can gift a gorgeous #GirlLove rafiki bracelet, created in collaboration with Lilly Singh, handcrafted by a mama in Kenya who is empowered through earning a fair wage for her work, and from which proceeds provide access to education. Every gift in the Me to We holiday guide has an impact, in fact you can even browse the online shop sorting by impact.
Organization: Cause We Care
Gift: Blue Ruby Jewellery and Cause We Care have teamed up once again to offer a beautiful bracelet for purchase with proceeds supporting a local cause. 100% of the proceeds from these bracelets go towards Cause We Care Foundation's programs and initiatives in support of single mother-led families and children in need in the Vancouver area.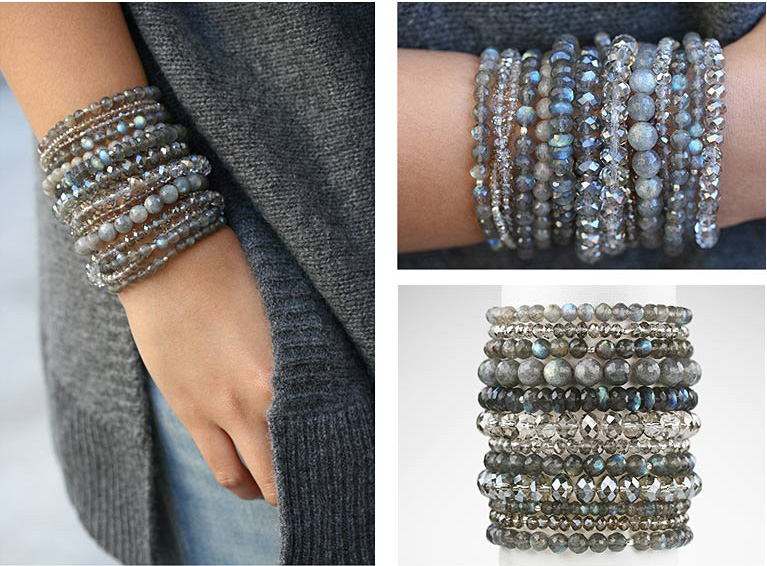 Fund a Need
Organization: UNICEF Canada
Gift: UNICEF Canada Survival Gifts are a collection of over 65 charity gifts essential for child survival, protection and development – available both as online and offline catalogues. They are not only gifts that give back but real items that are distributed to children and their families in response to real need. You purchase the survival gift on behalf of a friend or loved one, they receive a personalized card, and a child receives the gift.
Organization: Canadian Cancer Society
Gift: Make a meaningful gift in someone's name through the Canadian Cancer Society's gift program. You can order daffodils, give the gift of sleep, help give camp supplies to a child with cancer, donate a wig, fund research or stock a lab. Place your gift order, send a personalized card to your loved one, and let them know what you have been able to fund in their name.
Organization: YWCA Metro Vancouver
Gift: Fund a need for local women and children, on behalf of a loved one this season through the YWCA Metro Vancouver's Simplify the Season campaign. Give the gift of healthy lunches for a month, clothes for a family in need, groceries and more. Shop needs online, click to purchase, and the YWCA delivers while you let your friend know that you've made this gift on their behalf.
Organization: Canadian Red Cross
Gift: Build a Survival Kit from a selection of gifts online that will deliver hope and comfort this season. Now through December 25, 2017, all gifts are matched by Aviva Canada meaning your gift is doubled. You can add blankets and comfort, mother and baby health packs, or grocery packs to your cart and send these gifts on behalf of your friend or loved one, with an option to send them a personalized e-card to let them know.
If you know of any other initiatives, please feel free to leave information in the comments section. Happy shopping!