Hey, Vancouver! Did you know that you can see Cirque du Soleil's show KURIOS and support Covenant House? Cirque du Soleil has graciously partnered with Covenant House Vancouver, donating tickets for fundraising purposes.
Cirque du Soleil Covenant House Benefit Night
When: Thursday, December 7, 2017
Tickets: Available online now from $65 to $150.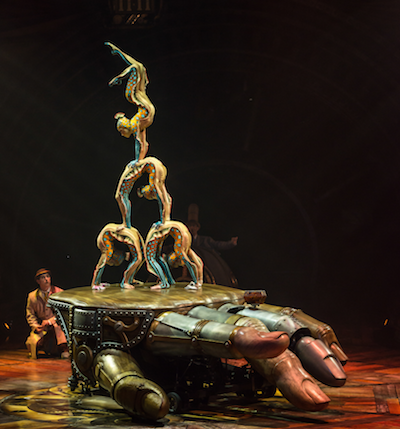 In an alternate yet familiar past, in a place where wonders abound for those who trust their imagination, a Seeker discovers that in order to glimpse the marvels that lie just below the surface, we must first learn to close our eyes.

In his larger-than-life curio cabinet, the Seeker is convinced that there exists a hidden world – a place where the craziest ideas and the grandest dreams await. A collection of otherworldly characters suddenly steps into his makeshift mechanical world. When the outlandish, benevolent characters turn his world upside down with a touch of poetry and humor, his curios jump to life one by one before his very eyes.
All you need to do is purchase your tickets for the show (300 will be made available) and proceeds from that performance will benefit Covenant House Vancouver.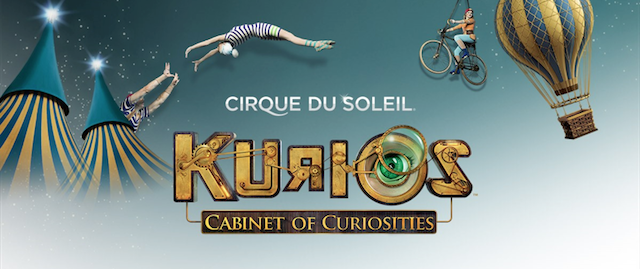 Covenant House provides food, clothing, shelter, counselling, and most of all, a place of stability, trust, non-judgement, kindness and home for at-risk and homeless youth.
Did you know there are between 500–1,000 homeless youth in Vancouver every night?
These youth have experienced heartbreaking commonalities:
70% have witnessed family violence
Over 50% aged out of foster care at 19, with no home, income or supports
39% of Covenant House's youth have a formal mental illness diagnosis; youth workers estimate over 85% struggle with their mental illness
Follow Covenant House on Twitter and Facebook for much more information.