The Fraser Valley is gearing up for a fun and festive holiday season and Abbotsford is leading the charge with a tree lighting festival this weekend followed by events, activities, and plenty of opportunities to pick up gifts. Here are 5 Christmas events and activities in Abbotsford to add to your calendar: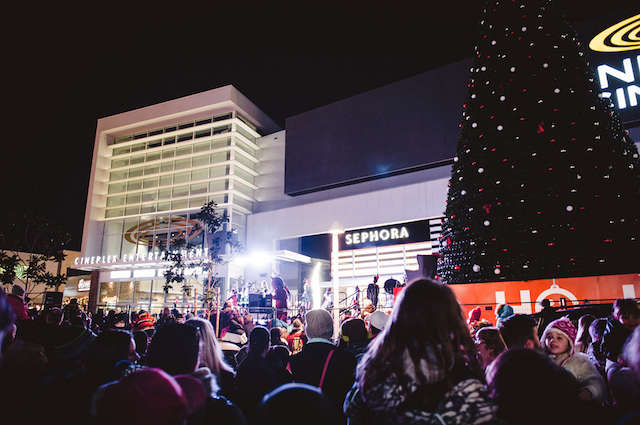 10th West Coast Christmas Show and Artisan Marketplace
Where: TRADEX (1190 Cornell St)
When: November 17-19, 2017
Details: Enjoy the Festival of Trees, shop artisan holiday gifts, view a model train display, enter an Ugly Christmas Sweater contest, browse a wide variety of seasonal home décor and poinsettia baskets, attend a carving workshop, have Breakfast with Santa, visit Santa's Workshop and Elf Activity Area, listen to the sounds of the holidays with live music, and savour culinary and wine presentations. Read more »
5th Annual Highstreet Holiday Show and Tree Lighting
Where: Highstreet Shopping Centre (3122 Mount Lehman Road)
When: Saturday, November 18, 2017 at 5:00pm
Details: The Fraser Valley's biggest and brightest holiday show! Highlights include the lighting of a dazzling 65 foot Christmas tree, one of the tallest in Canada, along with Santa's arrival to Highstreet. Other crowd favourites include Rudolf, Frosty, Spandy Andy the dancing elf, a 40-piece marching band, festive dancers, and to top it all off – a magical snowfall. Highstreet's 30-minute live show includes a multi-media light display utilizing 6,000 tri-color LED bulbs set to seasonal musical favourites. Free live shows every Saturday at 5:00pm until December 16th. Read more »
28th Winter Jubilee in Historic Downtown
Where: Essendene & Montrose Avenues
When: Saturday, December 2, 2017 from 5:00pm to 9:00pm
Details: Abbotsford sees its second Christmas tree lighting at Winter Jubilee. Highlights include the arrival of Santa and Mrs. Claus, live entertainment, a craft beer and wine garden, children's activities, photos with Santa, an artisan marketplace, carollers, food trucks, pony rides, and a fireworks display. Read more »
Glenda's Christmas Cottage Fireside Twinkling Lights
Where: 4557 Mount Lehman Road
When: Saturday, December 2, 2017 from 4:00pm to 7:00pm
Details: Open all season long, the special Fireside Twinkling Lights event will have samples of hot spiced apple juice in the shop and a chance to see all of the beautiful things in the store – one lucky person will get their name drawn to win a $50 gift certificate to spend in the store. Read more »
Abbotsford Farm & Country Market
Where: Montrose Avenue at George Ferguson Way
When: Saturdays until December 16th from 9:00am to 1:00pm
Details: Shop for fresh local produce; international award-winning jams; and a wide range of food products that are not available in stores. The market also has fresh cut flowers, handmade jewellery, handcrafted soaps, and more seasonal offerings. Read more »
Bonus!
Mt Lehman Sojourn in the Country
Where: Various locations
When: December 2, 2017 from 10:00am to 7:00pm
Details: Escape with Mt. Lehman Sojourn in the Country – a collaborative of like-minded, quality vendors located in the Mt. Lehman area of Abbotsford whose passion is for you to experience the very best of country living Abbotsford has to offer. Read more »
Follow Tourism Abbotsford on Twitter and Facebook for all the latest news and events.