Secret Vancouver: Unlocking the Past is a series of short documentaries that gives us a look into lesser known histories in Vancouver, and talks to the people who know them best. Directed by Mia Jagal, this TELUS Original series lets us into the Vancouver Archives and the creation of our history as a city.
Secret Vancouver: Unlocking the Past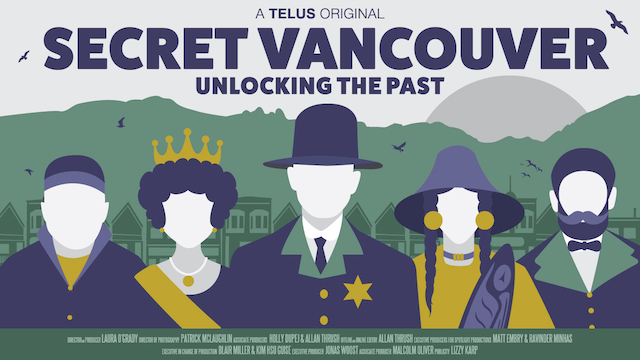 Tucked away in Kitsilano the nondescript building is one of Vancouver's greatest treasures. The Vancouver Archives is choc-o-block full of documents and artefacts that tell the rich and complicated story of Vancouver's history. It is all thanks to Major Matthews, a local and controversial private citizen who decided to start a personal collection of all things Vancouver almost 100 years ago. The massive undertaking provided the foundation of what is now The Vancouver Archives.
Unlocking the Past is part of Secret Vancouver goes into the little seen vaults of one of Canada's best archives, and investigates some of Matthew's odd methods that often got him in trouble with the city's politicians.
Follow STORYHIVE for this series and more »
Watch the series on YouTube here »
Presented by STORYHIVE. STORYHIVE offers production grants and distribution opportunities for filmmakers, musicians, storytellers and creators in BC and Alberta. We tell stories, create art, and make careers happen. STORYHIVE includes TELUS Originals, $10K production grants for emerging creators, and more funding and career development for BC and Alberta filmmakers anywhere in their professional journey.