The Vancouver Writers Festival is celebrating its 30th year with more than 95 events and 110 authors this month. From October 16th to October 22nd, you can catch a literary all-star lineup including Margaret Atwood (fresh off the launch of the Emmy-winning The Handmaid's Tale TV series), Adam Gopnik, Nicole Krauss, Mary Gaitskill, Barbara Gowdy, Eileen Myles, Witi Ihimaera and more.
Vancouver Writers Festival
When: October 16 to 22, 2017
Where: Venues on Granville Island and throughout Vancouver
Tickets: Available online now or by calling the Box Office at (604) 681-6330 ext. 111. The Festival box office on Granville Island at Festival House, 1398 Cartwright St.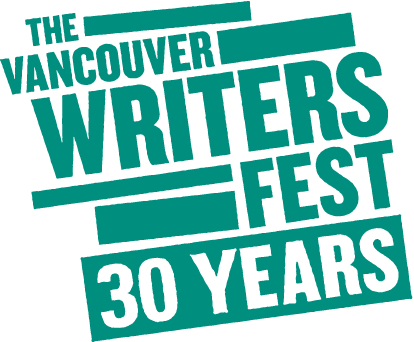 Don't Miss These 6 Events
1) That Thing Called Love
UBC profs Carrie Jenkins and Mandy Len Catron sit down for a frank discussion about the nature of that most mysterious human emotion: love.
2) Uprooted
Ahmad Danny Ramadan (who came to Vancouver as a Syrian refugee) and German writer Jenny Erpenbeck reveal the personal stories behind news headlines about the refugee crisis.
3) Dance to the Coming End
A multi-disciplinary evening of art, writing and music featuring poet and artist Leanne Dunic, members of The Open Book Art Collective and The Deep Cove.
4) Poets in the House
Four of North America's (and New Zealand's) finest poets gather for a delightful afternoon of verse.
5) Let's Talk About Class
Giller Prize contender (and SFU prof) David Chariandy is joined by poet Matthew Dickman and novelist Kevin Hardcastle for a discussion of economic and social class.
6) Newfoundland Jack Tales
Andy Jones (of CODCO and Kids in the Hall fame) will delight kids and families as he shares folk tales from his native Newfoundland.
Other Highlights
The lineup also offers provoking, insightful dialogue about some of the greatest issues facing humankind in today's fraught political climate. Topics explored by thought-leaders and experts include how we can reduce our dependence on gasoline and the tar sands; how to depict Canada's diverse, often bloody history; and the role of class in both writing and society.
The Festival will culminate with a remarkable on-stage discussion between Margaret Atwood and Andrew O'Hagan — titled "Writing Now"—on the role of the writer in depicting and challenging the status quo in turbulent times.
Festival event favourites return this year, including the consistently sold-out Literary Cabaret, in which six authors' readings are interpreted live on stage by jazz band, Poetic License, and The Poetry Bash, this year curated and hosted by Lorna Crozier and featuring Kim Addonizio, Hera Lindsay Bird, Matthew Dickman, Ali Cobby Eckermann, Jordan Mounteer and Jan Zwicky.
Throughout the season, the Vancouver Writers Fest will also present multiple special events with authors Louise Penny, Salman Rushdie, Jennifer Egan, Romeo Dallaire, and Alan Doyle. Follow the Vancouver Writers Festival on Facebook, Twitter, and Instagram for more information.