The Vancouver International Film Festival ("VIFF") shines a spotlight on BC films in the Sea to Sky stream this season. They have lined up 12 titles that will leave audiences inspired by the talent being developed right here in British Columbia.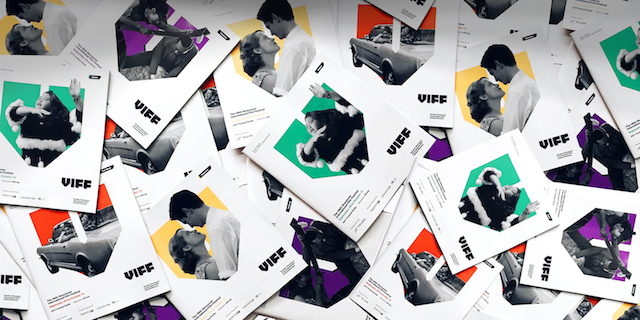 BC Films at VIFF in the Sea to Sky Stream
c'əsnaʔəm: the city before the city
October 6th Tickets »
DIR. ELLE-MAIJA TAILFEATHERS
In partnership and collaboration with the Musqueam First Nation and the c'əsnaʔəm, the City Before the City curatorial team.
We live our lives on land that was never ceded or sold by those who were living here at 'first contact,' and yet we know precious little about the Lower Mainland before real estate. This film aims to correct that with a meaningful reminder of the history and prehistory of this land and her first people. VIFF alumnus Elle-Máijá Tailfeathers, in collaboration with the Musqueam First Nation and the UBC Museum of Anthropology curatorial team, shares this reflection on a time when BC was indeed super and natural.
Dead Shack
October 5th Tickets »
DIR. PETER RICQ
With their best attempt at a wholesome family vacation already being sabotaged by f-bombs and baser desires, three teenage friends are suddenly sent careening on a detour into over-the-top, gory horror in this ode to '80s genre flicks from Peter Ricq (whose band HUMANS supplies the synth score). Thanks to the equal attention lavished on characters and physical comedy/carnage (courtesy of first-rate practical effects), this severed-tongue-in-cheek film's blunt force trauma packs all the more punch.
Entanglement
October 7th. Tickets »
DIR. JASON JAMES
Intent on ending his misery, Ben (Silicon Valley's Thomas Middleditch) merely adds to a laundry list of embarrassments. So it's no surprise when subsequent efforts to connect with the woman who was nearly his adoptive sister (Jess Weixler) send him into a darkly comic tailspin that leaves him questioning every relationship in his life, as well as his increasingly tenuous grip on reality. Jason James' sophisticated film poignantly questions whether it's ever advisable to let things go.
Gregoire
October 3rd Tickets »
October 10th Tickets »
DIR. CODY BOWN
Shot in his hometown of Fort McMurray before it was ravaged by wildfires, Cody Bown's drama draws on real life events to capture snapshots of a community teetering on a precipice and a collection of twentysomethings whose seemingly directionless lives have intersected. Bown draws remarkable performances from an ensemble cast (headed by Jared Abrahamson); his film will resonate with anyone who's reached that stage in life where there's no other option than making a life-changing decision.
Hollow in the Land
October 9th Tickets »
DIR. SCOOTER CORKLE
When a body is found in a trailer park and her missing brother (Jared Abrahamson) becomes the number one suspect, headstrong Alison (Dianna Agron) decides to take things into her own hands, setting out to track him down and clear his name before the cops find him first. The harder this amateur detective looks, the more people turn up dead, and soon she becomes a suspect herself. In a town tucked away between a mountain range, secrets get buried deep. If Alison's not careful, she'll get buried with them.
Luk'Luk'I
October 3rd Tickets »
DIR. WAYNE WAPEEMUKWA
February 2010: as Canada battles the US for Olympic hockey supremacy, a handful of engrossing, life-and-death dramas unfold in the back alleys, seedy bars and SROs of Vancouver's Downtown Eastside. Filmmaker Wayne Wapeemukwa invites some of the city's marginalized citizens to step into starring roles, and he shines a light on the urban realities we're often too eager to avert our eyes from. In the process he crafts a discordant city symphony that charts Vancouver's complexities.
Meet Beau Dick: Maker of Monsters
October 11th Tickets »
DIR. LATIESHA TI'SI'TLA FAZAKAS, NATALIE BOLL
Admirers of Pacific Northwest art are notably unanimous in their admiration of the oeuvre of the late Kwakwaka'wakw artist Beau Dick, whose generosity and prolific nature embodied the very spirit of potlatch. LaTiesha Ti'si'tla Fazakas and Natalie Boll share an intimate profile of this man's rare charisma; his carvings, which remain revered in art circles; and his passionate activism, which culminated in the breaking of coppers in Victoria and Ottawa as an act of protest against legislative injustices.
Never Steady, Never Still
October 7th Tickets »
October 11th Tickets »
DIR. KATHLEEN HEPBURN
Set against a spectacular northern BC backdrop, Kathleen Hepburn's debut is the intimate story of a devoted mother wrestling with Parkinson's (Shirley Henderson, astonishing in a demanding role) and a son saddled with his first adult responsibilities (future star Théodore Pellerin). Eloquently scripted, and directed with both tenderness and assurance, the film uses its note-perfect, naturalistic performances and intricately calibrated revelations to create powerful, cathartic drama.
On Putin's Blacklist
October 7th Tickets »
October 10th Tickets »
DIR. BORIS IVANOV
An engaging and timely tour d'horizon of Mother Russia and her place in the world today. We witness the wounded pride of Russians as the Soviet Empire crumbles, and the jingoistic xenophobia born out of an increased reliance on foreign investment. Propaganda and demonization of the "other" result in institutionalized racism and a culture of disdain. Boris Ivanov brings us up to speed on the shameful adoption crisis, the state-sanctioned hacking of the Internet and the heartless treatment of LGBTQ citizens.
Once There Was a Winter
October 6th Tickets »
DIR. ANA VALINE
The Canadian north's unforgiving nature is amplified to chilling effect in this claustrophobic, white-knuckle thriller from Ana Valine (Sitting on the Edge of Marlene). What is supposed to be a quick stop at a remote trailer turns into a standoff between embittered brothers, with an innocent woman (Kate Corbett) caught in the crossfire. As old wounds are reopened and fresh blood is spilled, the wolves at the door pose little threat in comparison to the personal demons being unleashed inside.
Public Schooled
October 2nd Tickets »
DIR. KYLE RIDEOUT
Book-smart but unschooled in the ways of life, home-schooled teen Liam (Daniel Doheny) has a bright future laid out, even if casual conversation amounts to a social minefield for him. But then he lays eyes on the wooden leg of the prettiest girl in public school and decides on self-sabotage; the result is an extended Grade 12 stay. This comedy from Kyle Rideout (Eadweard) is fuelled by chemistry between Liam and his helicopter mom (Judy Greer) that is so spectacularly awkward it would make Oedipus blush.
Shut Up and Say Something
October 4th Tickets »
DIR. MELANIE WOOD
Internationally acclaimed spoken-word artist Shane Koyczan gives a poignant and powerful voice to those relegated to the margins: the bullied, awkward and visibly different. In this entrancing documentary, Melanie Wood reveals a bashful alchemist who creates dazzling rhetorical fireworks. With candour, Koyczan shares his momentous and deeply personal journey to finally meet his estranged father. The result is his most important poem yet—and the more intimate his words are, the more universal they become.
All films in the Sea to Sky stream competed in the #mustseeBC competition, and the winner was Shut Up and Say Something. It will be screened at the BC Spotlight Gala on October 7, 2017.
Follow VIFF on Facebook, Twitter, and Instagram for more information about the festival, its events, special guests, and films.