Join HUB Cycling and more than 5,000 cyclists for Vancouver's only official night ride on city streets! Bike the Night lets you experience the beauty and energy of nocturnal Vancouver at its best – by bike.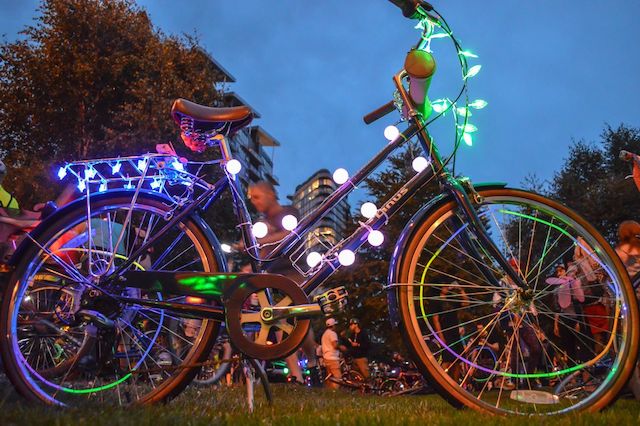 Bike the Night
Where: Concord Pacific Place (88 Pacific Blvd, Vancouver)
When: Saturday, September 16, 2017
Pre-Party 6:00pm to 8:00pm, Ride 8:00pm to 10:00pm
Register: Tickets $10 for HUB Members ($15 for non-members) until September 1st. Youth and children under 16 are free.
Light up your bike and take in the city skyline on a sizzling September evening, following the route that will take you across Downtown and over the Burrard Bridge.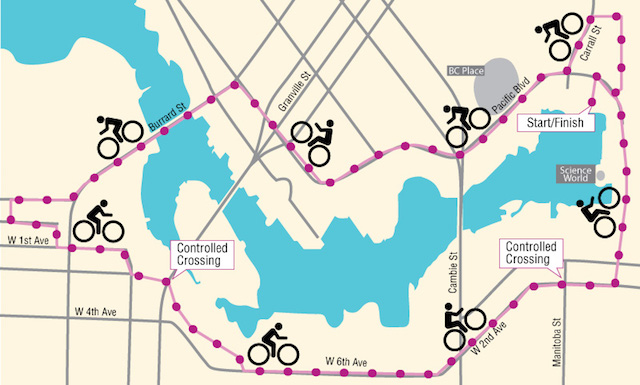 The pre-party will have giveaways, free bike inspections, a live DJ, bike decorating, pop-up ping pong, relay races and games, and more.
The event supports HUB Cycling, a registered non-profit charity that has been working for nearly two decades to remove barriers to cycling and improve our communities, our health and the environment.