by

Disclosure: Sponsored Post

— Published in partnership with the City of Coquitlam Please review the Policy & Disclosure section for further information.
The best things in (summer) life are free. Think long days of sunlight, wilderness hikes and big-name concerts – including Bif Naked and The Matinée – at Coquitlam's new outdoor stage!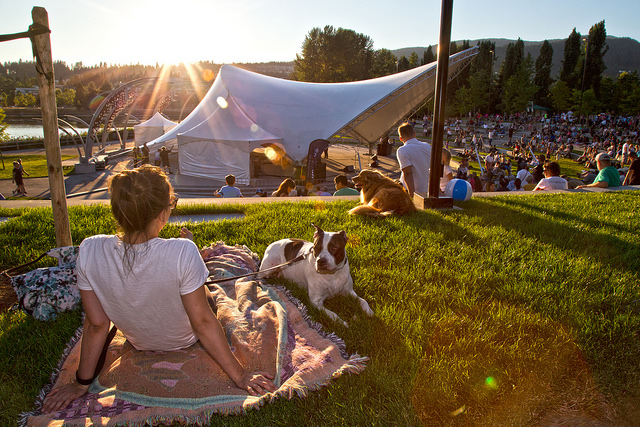 Just a half-hour SkyTrain ride from Vancouver, you can join the thousands who will be flocking to Lafarge Lake-Douglas station this month for free festivals and family-friendly entertainment. Did I mention on-site food trucks and craft beer? Read on for details about some of August's best free events as well as some suggestions for exploring hiking trails that will lead you on some wild adventures.
Free Events in Coquitlam
Summer Concert Series presented by Envision Financial
When: Friday, August 11, 2017 at 7:00pm
Where: Town Centre Park Plaza (1299 Pinetree Way) get there via Lafarge Lake-Douglas SkyTrain Stn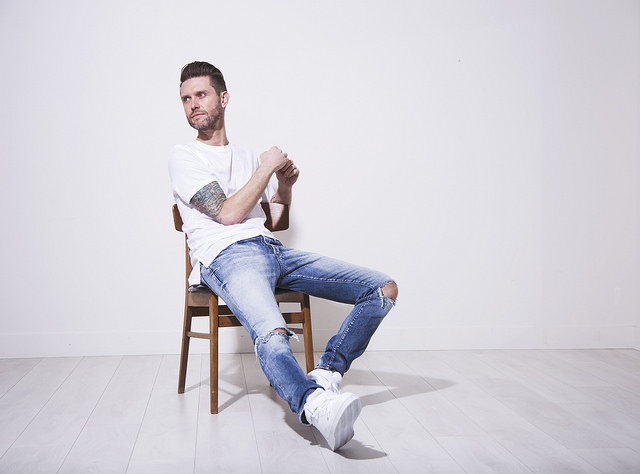 If you don't recognize Andrew Allen's name, you'll certainly know his hit single, Loving You Tonight. This rising pop star has scored five top 10 hits in Canada and has toured with the likes of Bruno Mars and The Barenaked Ladies.
The concert begins at 7:00pm with a performance by Olivia Penalva, who is making waves throughout North America, having recently caught the attention of two Grammy-winning producers.
Kick back on a blanket and enjoy the show at Coquitlam's spectacular outdoor plaza at Town Centre Park (located at Lafarge Lake-Douglas SkyTrain station), which features plenty of seating and views of Lafarge Lake. You can pack a picnic or purchase food from an on-site food truck.
Kaleidoscope Arts Festival presented by Kia West
When: Saturday, August 12, 2017 from 2:00pm to 10:00pm
Where: Town Centre Park Plaza (1299 Pinetree Way) get there via Lafarge Lake-Douglas SkyTrain Stn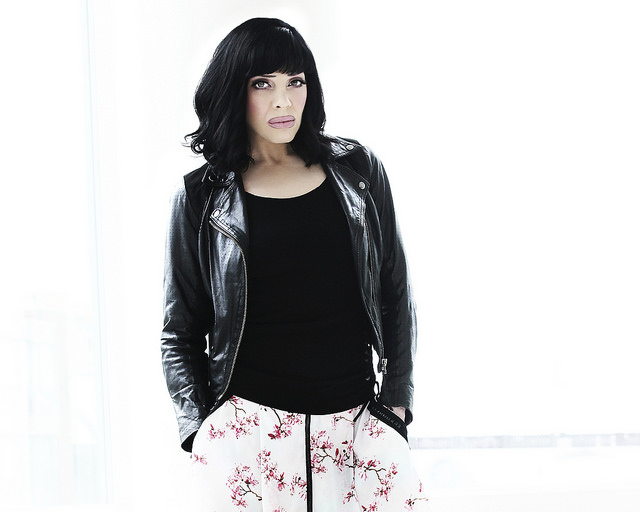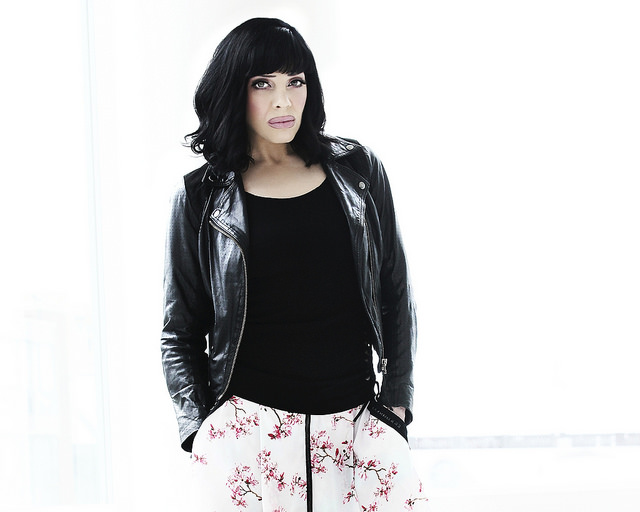 This is one of the most-anticipated free outdoor events of summer. Eager crowds are expected to flood Town Centre Park for this full-day festival featuring headliner Bif Naked. Other bands performing throughout the day include The Matinée, The Paperboys, West My Friend, Derrival and Jennifer Hayes.
The family-friendly event also features circus acts, dancers, face painting and art workshops. Plus, food truck fare and craft beer will be available for purchase.
While You're Here…
Interested in sampling craft beer, tucking in to an authentic Filipino dish or kicking back on a patio for some rays and a blended cocktail? For dining recommendations – including a list of the city's best patios – turn to pg. 37 in Coquitlam's Travel and Experience Guide »
Take a Hike in Coquitlam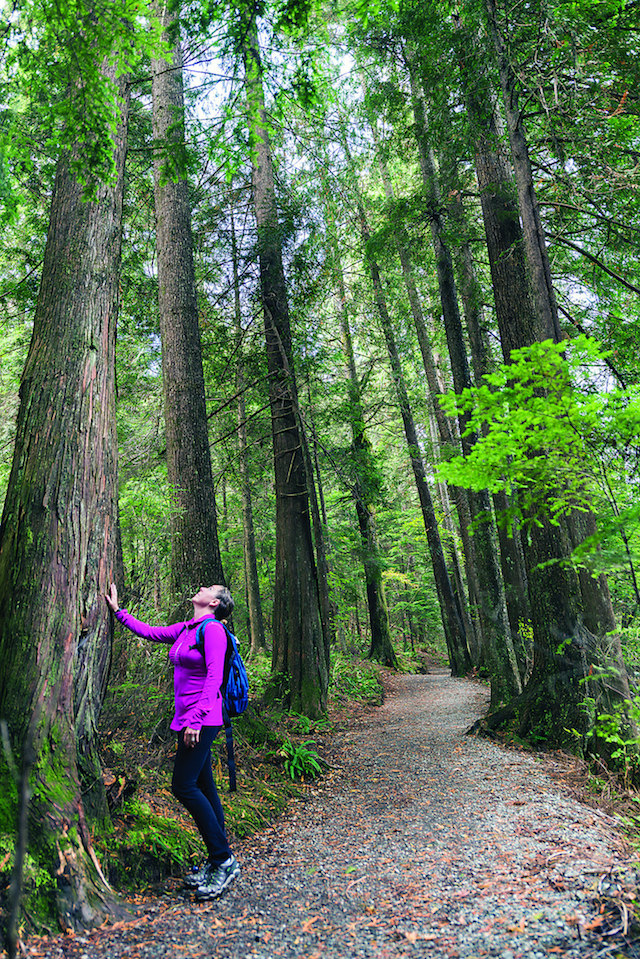 Whether you're a hiking newbie or a weekend warrior, Coquitlam's trails offer a huge variety of terrain. For a walk on the wild side, Minnekhada Regional Park is a 200-hectare park located just minutes from City Centre by car, and yet, feels miles away from civilization. This old-growth forest is home to 150 species of birds as well as beavers, black bears and singing bullfrogs. The uphill climb to the High Knoll offers mind-blowing wilderness views (allow 2.5 hours). If you want to take transit, car share options (Modo and Zipcar) are available at Lafarge Lake-Douglas SkyTrain station.
The Westwood Plateau Trails on Eagle Mountain offer a challenging experience for the hiker who enjoys steep terrain in a dense forest setting. These trails can be accessed by transit.
A popular urban park among runners, dog walkers and families, Mundy Park offers 16 km of trails with varying terrain, easy for all ages, and also can be reached by transit. It's rated by TripAdvisor as the #1 thing to do in Coquitlam.
Join a Hiking Group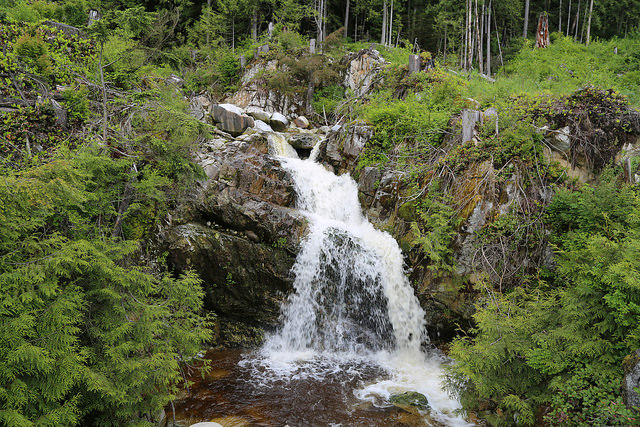 If you're new to hiking or don't know the local trails, joining a group is a great way to meet new people and explore the wilderness. The City of Coquitlam offers outdoor recreation programs that include guided hikes led by experienced leaders at minimal cost.
Another Coquitlam group that offers group hikes is the Burke Mountain Naturalists – and non-members are welcome to participate up to three times before becoming a member. This group often treks through Pinecone Burke Provincial Park, which offers spectacular scenery – including waterfalls (pictured above) and views – for experienced hikers.
Because the trails in this area may not be well marked, hikers are advised to explore with knowledgeable leaders.
IMPORTANT: Respect Nature and Be Bear Smart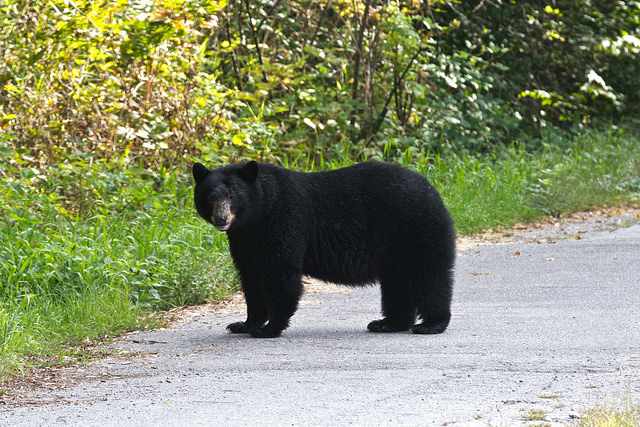 While enjoying the outdoors, please remember to respect nature and stay on the trails. Also be aware that Coquitlam is home to bears as well as other urban wildlife. Be alert, listen and watch for bears.
If you encounter a bear:
Stop and remain calm.
Do not scream or run.
Make yourself look big.
Talk in a low and calm voice while backing away slowly.
For more information about these free events and outdoor adventures, Explore Coquitlam online.