Enjoy an evening of arts and astronomy under the stars with the Museum of Anthropology ("MOA") on August 12th. Inspired by the global dark sky movement, Blackout Night Sky Festival brings together storytellers, musicians, artists and astronomers to share their relationships to the skies. Witness the peak of the Perseid meteor shower and explore the museum until midnight during this all-ages event.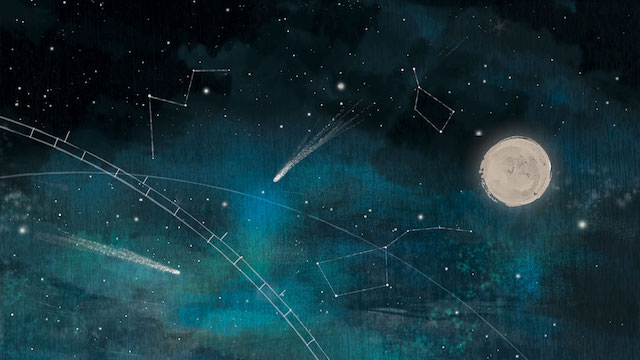 Blackout Night Sky Festival at the MOA
Where: Museum of Anthropology (UBC, 6393 NW Marine Drive)
When: Saturday, August 12, 2017 from 5:00pm to 12:00am
Tickets: Adults $10, youth & students free. Tickets available at the door.
RSVP on Facebook »
You'll have the chance to peer into telescopes, make your own star lantern and experience an experimental art installation that reimagines the constellations. Bring a chair or blanket and enjoy stargazing to a soundtrack of downtempo and ambient beats, punctuated by live music and throat singing.
Blackout Night Sky Festival Schedule
Indigenous Sky Stories 5:00pm to 6:00pm
Planets and Pulsations: The New Keplerian Revolution 6:00pm to 7:00pm
Late Night Gallery Viewing 5:00pm to 12:00am
Bar + BBQ + Music 5:00pm to 12:00am
Lantern Making Workshop 7:00pm to 9:00pm
Reclaiming the Night Skies 8:30pm to 12:00am
Lantern Procession at 9:00pm
Stargazing + Meteor Shower 9:30pm to 12:00am
Follow MOA on Twitter and Facebook for more information about this exhibition and more.