The Heights Merchants Association in Burnaby is launching its new neighbourhood dining showcase, Crave, from August 16 to 30. Experience the true flavours of the Heights with everything from casual to fine dining, and Thai to Continental, there is something for everyone to enjoy.
Crave Burnaby Heights
Neighbours, visitors, and foodies alike can join the celebration and enjoy full set menus, special appetizer deals, Happy Hour features, and after-dinner dessert selections at dozens of participating restaurants.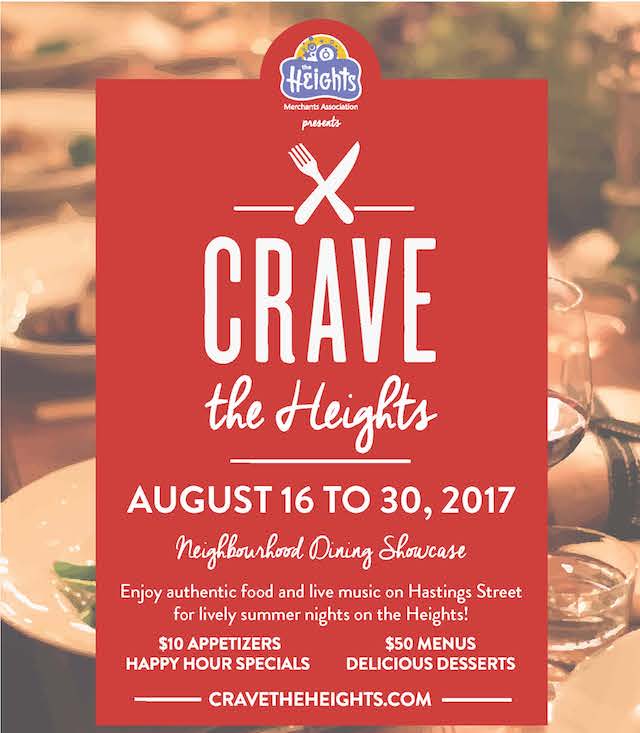 During Crave, diners can experience live music and street buskers on select evenings on Hastings Street for lively summer nights on the Heights. This two-week dining showcase is best paired with good company, so be sure to bring your loved ones, family, friends, and colleagues for a special evening of socializing on the Heights.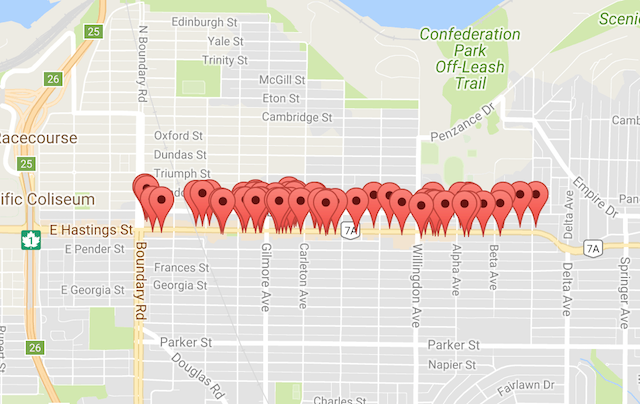 Crave Contest
Diners will be entered to win a raffle prize, valued at more than $500, just for attending a participating restaurant from August 16 to 30, 2017! You can also use #CraveTheHeights in your Instagram posts to automatically be entered to win a $100 gift certificate to the Heights restaurant of your choice.
The Heights Merchants Association consists of more than 350 merchants and over 150 property owners along Hastings between Boundary and Gamma. Follow Burnaby Heights on Facebook, Twitter, and Instagram for more information about Crave.
Miss604 is a proud sponsor of Crave