Be a tourist in your hometown, or offer guidance to out-of-town guests, when you experience these tours of Vancouver that each showcase different aspects of our city. Whether you're walking through Stanley Park or on a walkway 20 meters above the forest floor, you're touring back alleys or theatre balcony seats, tour Vancouver like a visitor this summer and find a whole new appreciation for the city you call home.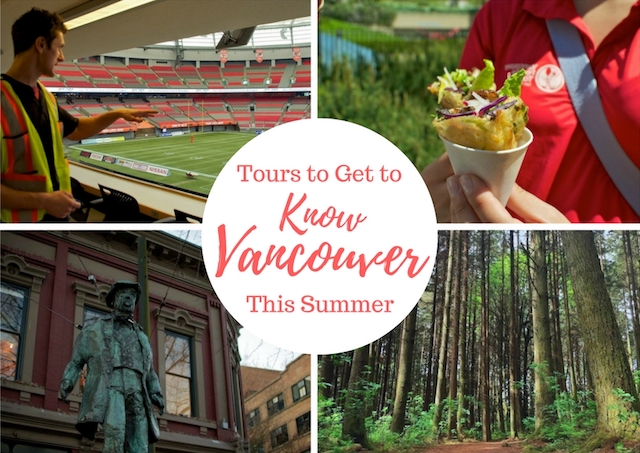 Arts: Tour the Orpheum
One of the most beautiful concerts halls in North America is offering self-guided tours this summer. For 90 years the Orpheum theatre on Granville Street has been far more than an iconic neon sign. Hosting concerts, comedy showcases, the VSO, and even my high school commencement ceremony, this gorgeous venue is an magnificent slice of Vancouver history. Tours are available three times per day on Tuesdays, Wednesdays, and Saturdays.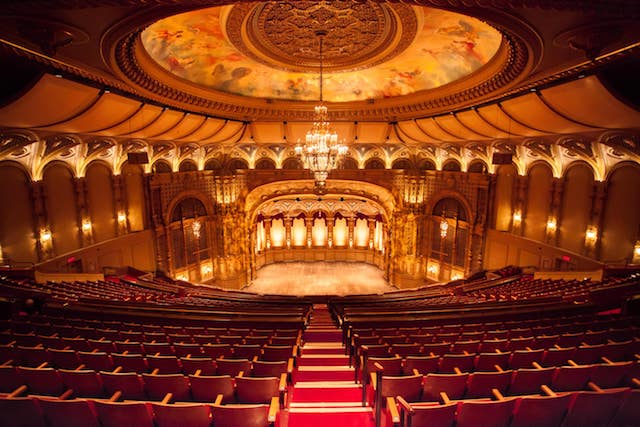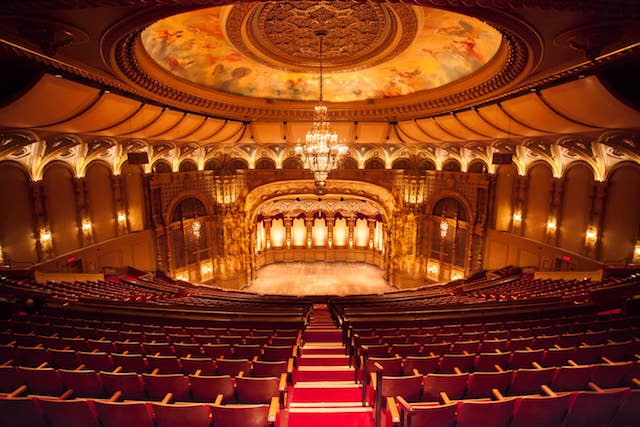 History: Forbidden Vancouver Walking Tour
Forbidden Vancouver stages walking tours and special events that celebrate Vancouver history. They offer three tours for the more adventurous explorer, looking to discover the city's not-so glamorous past. Select Prohibition City (mobsters, booze, opium dens!), The Lost Souls of Gastown (a gothic theatre adventure), and Secrets of Stanley Park (notorious crime scenes, historic totem poles, secret cemeteries, bizarre public art). Prohibition runs every night, Gastown is Tuesday, Friday, Saturday, and the Stanley Park tour is on Wednesdays.
Food: Vancouver Food Truck Tour
The world's best food truck tour in Vancouver is an explosion of multicultural flavour. Running daily at 11:00am, from April to October, you can choose from three different tours: 4 award-winning food trucks, behind the scenes food truck action, or lively downtown streetscapes. Each tour is 2 hours long. Come hungry!
History: AIBC Architectural Walking Tours
Explore the past and present of Vancouver with the AIBC top-rated guided walks. Through its walking tour program, the Architectural Institute of British Columbia offers stunning architectural perspectives of six Vancouver neighbourhoods: Gastown, Chinatown, Downtown, Yaletown, West End, or Strathcona. Tours are $10 per person and they start at 10:00am and 1:00pm, with walking distances of up to 3km.
Sports: BC Place All Access Tours
The BC Sports Hall of Fame presents All Access Tours of BC Place where you can tour Vancouver's stadium, home of the BC Lions and Whitecaps FC. Get access to the media lounge, premium suite areas, team locker rooms, and field access when available. Tours start and finish at the BC Sports Hall of Fame.
Nature: Greenhart TreeWalk Tours
Experience the magnificence of a coastal temperate rainforest from a bird's eye view at UBC Botanical Garden's Greenheart TreeWalk. Staff typically provide drop-in tours daily with paid TreeWalk admission. Located in the heart of UBC Botanical Garden, the 310 metre-long tree top canopy walkway hangs from huge Douglas firs, cedars and grand firs, many of which are over 100 years old.
Nature & Culture: Talysay Tours
Talaysay Tours offers authentic Aboriginal cultural tourism experiences in and around Vancouver, Squamish and the Sunshine Coast. First Nation guides share ancient and contemporary stories and legends locally on the North Shore and in Stanley Park. Single day and multi-day tours are available, either by walking or paddling.
Read about more Vancouver area tours featured here »