In the heart of Downtown Surrey, you can pull up a chair and have a seat at The Long, Long Table: A Canadian Affair. This unique dining experience invites you to dine with family, friends, your community, and perhaps some new faces that you can share a story with or two while you enjoy a culinary journey through Canada from coast to coast.
The Long, Long Table: A Canadian Affair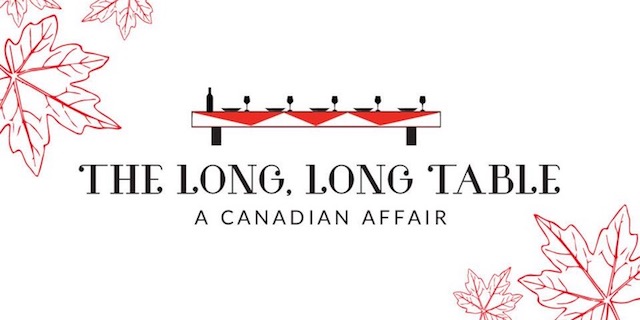 When: Tuesday, June 27, 2017, 5:00pm reception, 6:15pm dinner
Where: Surrey Civic Plaza (13450 104 Ave)
Tickets: $40 each and available online until June 26th.
The long table dinner will host 220 guests who can look forward to a delicious five-course meal outside in the scenic Civic Plaza. Each course of the meal features a different narrative of Canadian heritage. The ingredients are all locally sourced, so diners will have an opportunity to not only eat a delicious meal, but can support local farmers as well.
The main feature of this event will, of course, be the food. The five-course meal highlights delicious Canadian cuisine. From traditional bannock and salmon, to fresh Salt Spring Island salad, this dinner is fit for Canada's milestone birthday celebration. There will also be local musicians and and performers showcasing Canadian culture and talent throughout the evening.
For more information, follow the Downtown Surrey BIA on Twitter and Facebook.